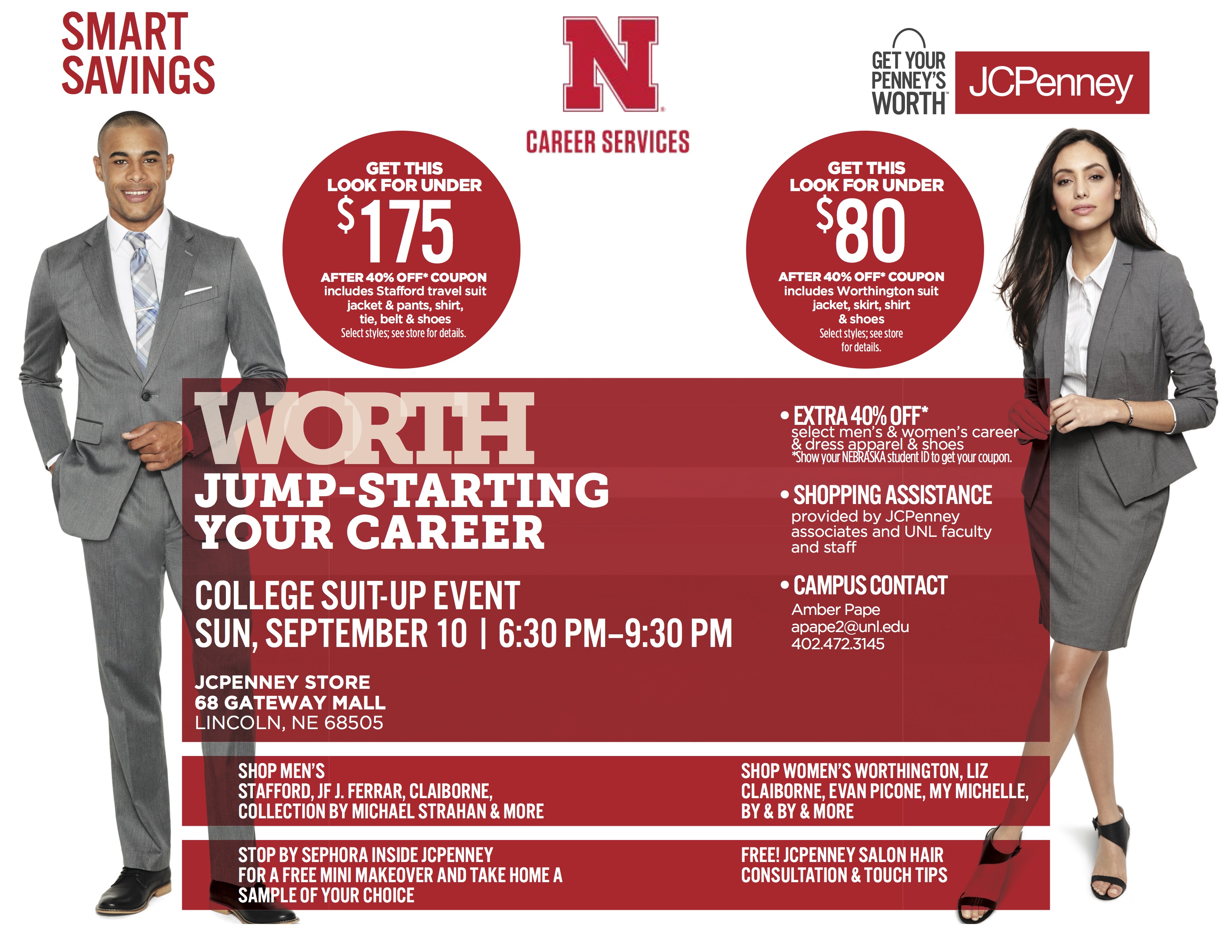 UNL Career Services is thrilled to partner this fall with JC Penney to bring a unique career attire shopping event to UNL students. The event is designed to prepare UNL undergraduates for success at the fall Career Fair (http://careers.unl.edu/fall-career-fair-2017)

On Sunday, September 10th from 6:30-9:30 pm, the Gateway Mall JC Penney store will open their doors exclusively for UNL students and provide them deep discounts on career and professional attire.
When students check in to the event, they will receive a special coupon for the evening for 40% savings. The coupon can be used on regular priced and sale items, which can result in an overall savings of up to 70% off professional attire.

To help assure that the event runs smoothly and give students the best possible experience, we are looking for volunteers.

If you would like to volunteer, please sign up using the link below.
https://docs.google.com/forms/d/1xfgirKMcHDglM3iqqFytIT8arm5_AOzMegjIEOwn_d8/viewform?ts=5988bc8c&edit_requested=true

Please Kelly Payne at kpayne2@unl.edu if you have questions.


More details at: https://docs.google.com/forms/d/1xfgirKMcHDglM3iqqFytIT8arm5_AOzMegjIEOwn_d8/viewform?ts=5988bc8c&edit_requested=true