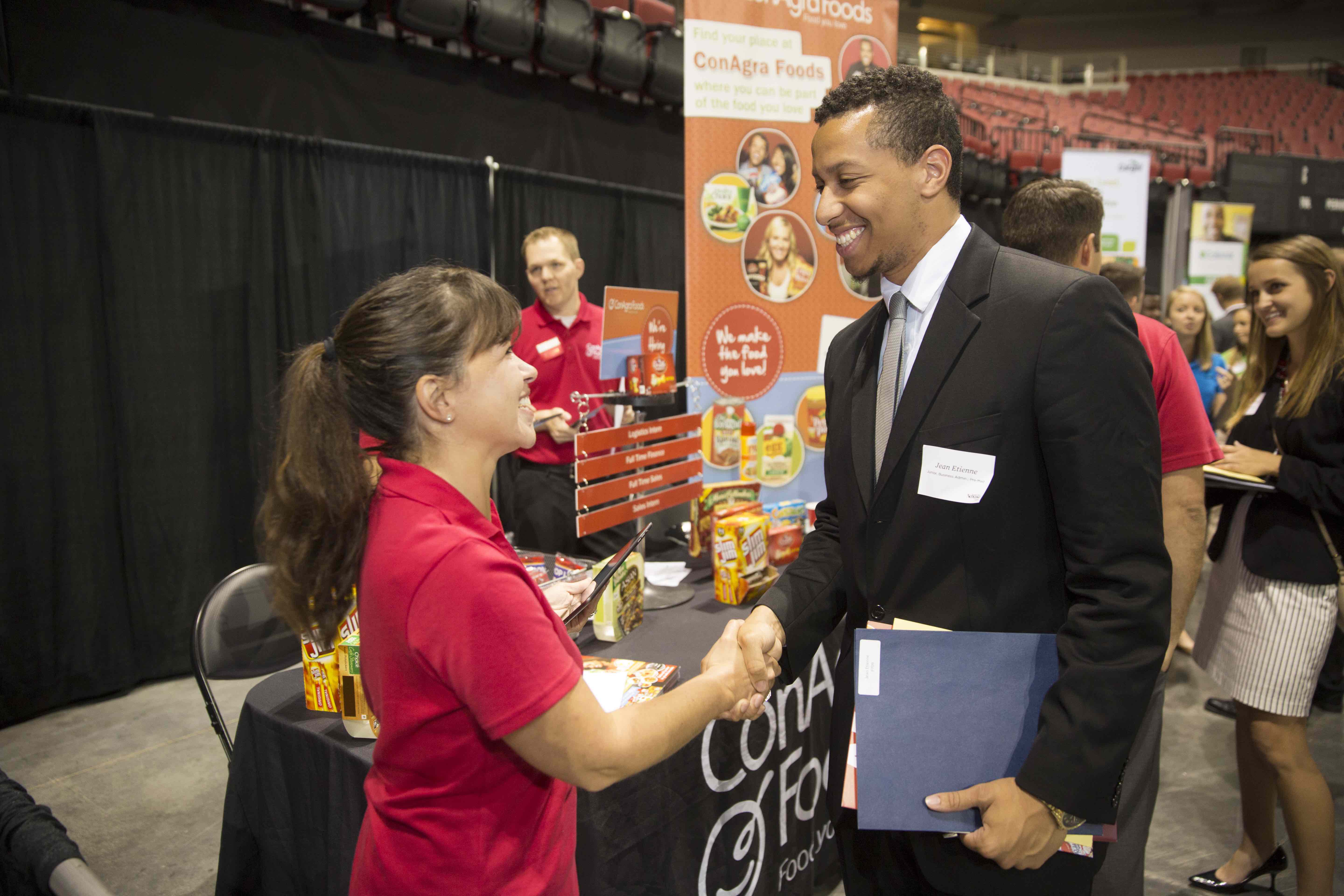 We encourage you to promote and experience the career fair events that are available to your students firsthand. While some fairs are in the City or East Unions, the Sept. 25 and 26 fairs are at Pinnacle Bank Arena. We invite you to join us for lunch at the PBA fairs to connect with employers recruiting UNL students. Free parking will be available in the PBA parking garage. We also hope you'll consider incorporating career fair attendance into your curriculum using these ideas.

See below for a complete list of fall career fair events:

Business & Liberal Arts Fair, Sept. 25 from 1 p.m. – 5 p.m. at PBA
Science, Technology, Engineering & Math (STEM) Fair, Sept. 26 from 1 p.m. – 5 p.m. at PBA
Actuarial Science Fair, Oct. 2 from 3 p.m. – 6 p.m. in the NE Union Ballroom
Agricultural Sciences & Natural Resources Fair, Oct. 5 from 10 a.m. – 3 p.m. in the East Union
Education Fair, Oct. 18 from 9 a.m. – 12 p.m. in the NE Union Ballroom

For additional details, please visit the career fair page on our website.

More details at: http://careers.unl.edu/fall-career-fair-2017