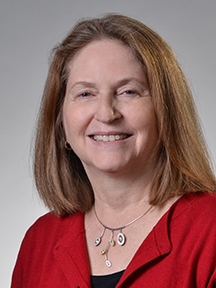 Beth Doll, associate dean, received the 2015 Outstanding Contributions to Training Award Feb. 17 at the annual conference of the Trainers of School Psychologists (TSP) in Orlando, Florida. The award is presented to school psychologists who throughout their careers have demonstrated exceptional contributions to training issues that merit special recognition.

Example criteria include: curricula innovations, development of training materials, relevant activity in professional organizations that support training, and editor of a school psychology journal.

Doll has served on the editorial board of all three major school psychology journals and has served as an officer or president of three state school psychology associations as well as president and council representative from Division 16 (School Psychology) of the American Psychological Association.

TSP is committed to innovation and excellence in graduate training programs for specialist and doctoral school psychologists. Its purpose is to foster high quality training in school psychology programs. TSP works toward this goal by examining current trends in graduate education programs, providing professional growth opportunities to school psychology faculty, facilitating communication with field based supervisors, and supporting legislative efforts that promote excellence in training.