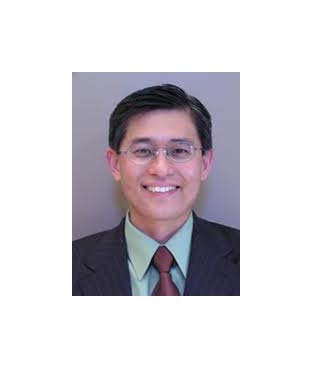 The Department of Computer Science would like to congratulate Professor Leen-Kiat Soh for winning the 2012 College Distinguished Teaching Award.

The College Distinguished Teaching Award is given by the College of Engineering. The recognition comes with a $1,000 prize provided by the Nebraska Legislature.

Bits & Bytes: Congratulations on winning the 2012 College Distinguished Teaching Award! Can you first explain how the nominations are carried out?

Leen-Kiat Soh: Dr. Goddard had earlier encouraged me to apply for this award. In January, we received an e-mail requesting nominations. I informed Dr. Goddard and he reiterated his support to nominate me. I then prepared the nomination package.

B&B: What significance does the award carry?

LKS: I think it is for the university to recognize excellence in teaching. They also wish to place an emphasis on undergraduate education, to go with research and graduate studies. The award shows that good teaching will not go unnoticed.

B&B: What meaning does it have for you personally?

LKS: Personally, the recognition does feel good. I hope the award will inspire the rest of the faculty. There are some great teachers in our department, so hopefully more nominations will be sent in.

B&B: How will it influence your teaching?

LSK: I will still be the same, doing what I have done before. I always look at the evaluations at the end of each semester to learn from student feedback. With or without the award, I will still try to improve.

B&B: What qualities do you think are important for a professor to be successful and to effectively reach their students?

LKS: First, I think a professor needs motivation to teach well. Second, they need to care for their students. If they do not, the student might give up too early. Third, the professor must be resourceful. Students have different weaknesses and strengths and I try to interact with them one-on-one. Finally, a professor should continue to improve and update course material. It is important to make sure the material is engaging.

B&B: What advice would you give to students for being successful in CSE?

LKS: For both computer science and computer engineering, students must understand the fundamental concepts and at the same time have engineering skills – the ability to apply what they have learned to solve problems and build projects. Doing well on one side of concepts or engineering can help with the other side. I have seen many students lean to one side, but they need both and should learn to leverage one for another. I also often ask my students whether they program or problem solve for fun. Students should learn to build and develop ideas on their own.

Students cannot gain experience by studying alone. Problem-solving for fun will make students want to improve based on their own intrinsic motivation. They should also go online to look for more resources, explore new products and approaches. Good engineering requires problem-solving and students need to know how to apply this skill. The lesson is to gain experience now before heading to graduate school or entering the job market. Finally, the computing industry is quickly evolving; the more students know about what is out there, the better.

Generally, all students need communication skills and teamwork. They need to interact with professors and ask questions. Also, persistence is important.