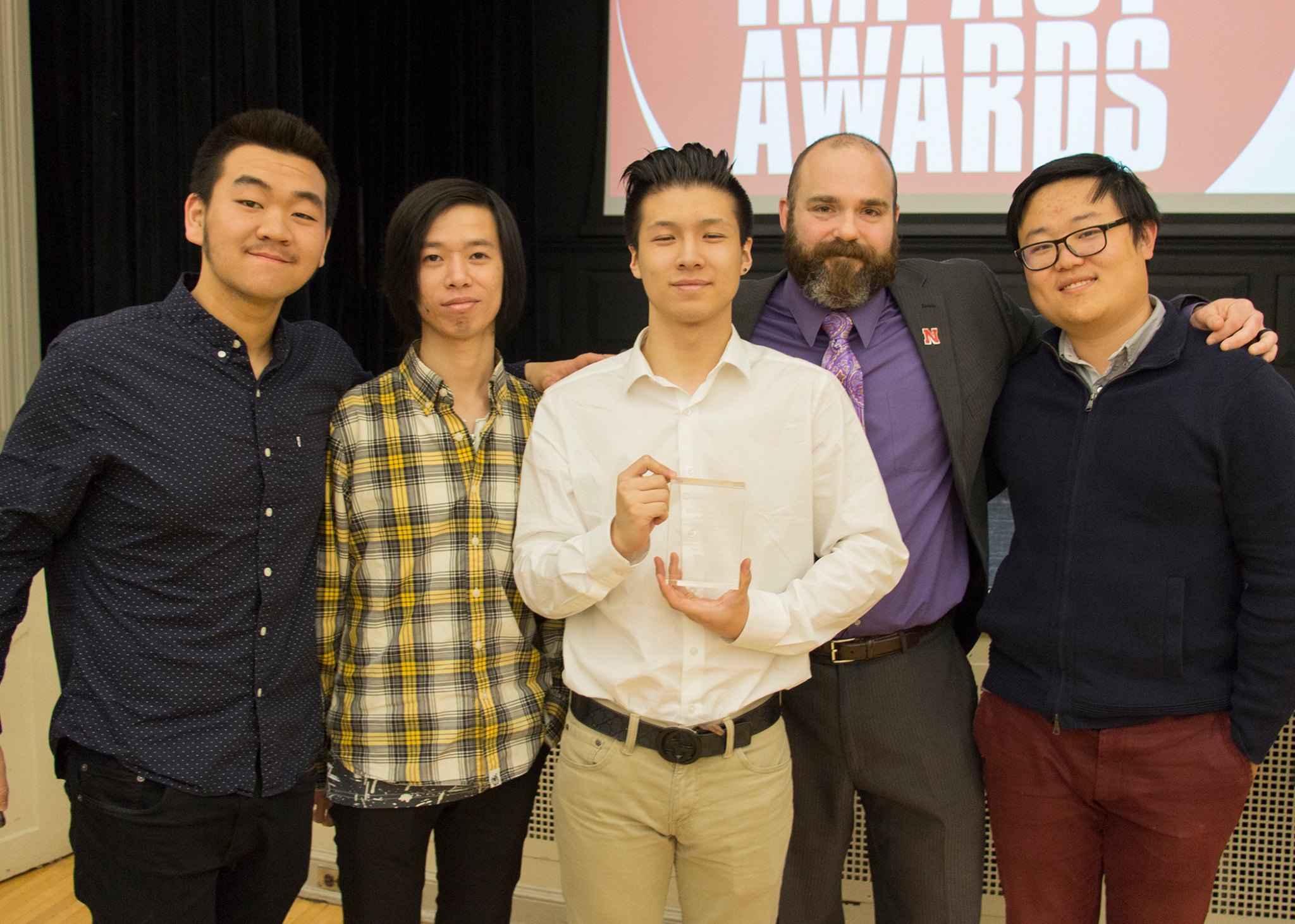 The Werewolves of Millers Hollow Club received a Student Impact Award last month for Outstanding Commitment to Recruitment.

The Werewolves of Millers Hollow Club is a Chinese group that gathers to play its namesake game on Friday evenings. The meetings have become popular social gatherings for Chinese students. The group has grown to more than 110 members this year, due to promotion through WeChat, a popular Chinese app.

Since the game is based primarily in conversation and critical thinking, it's provided many students with a great opportunity to socialize and meet students from other colleges.

"The club is about the game, but it's not all about the game," said senior computer science student Junlin Yao, founder and former president of the club. "It's actually a place for students to communicate and to build deeper interactions with each other."

Yao also received the Thomas G. Guy Startup Award at the Center for Entrepreneurship New Venture Competition March 27-28 at the Nebraska Union. The new company, iWolf, received a $2,000 grant. The company will focus on helping students socialize through the popular WerewolfK Kill app.

Congratulations to Junlin Yao and the members of the Werewolves of Millers Hollow Club!