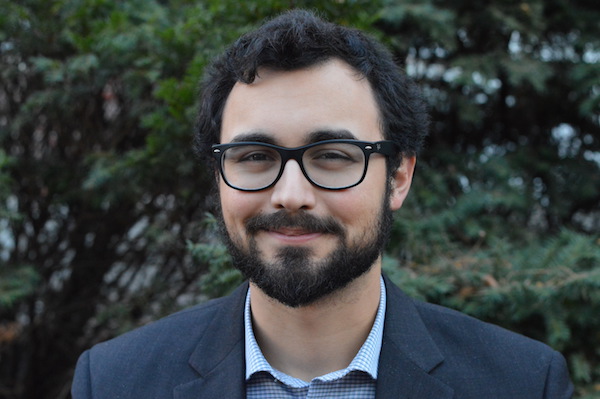 Graduating computer science senior and undergraduate teaching assistant Will Preachuk was the recipient of four awards last week. His honors included:

· Outstanding Teaching Assistant Undergraduate Student (CSE Award)
· Outstanding Undergraduate CS Senior Award (CSE Award)
· Superior Scholar from the Honors Program 
· High Performance Student from the College of Arts and Sciences 

Preachuk was also the recipient of a 2014-2015 Domino Award.

"These awards mean a lot more to me than just about anything else I've won," said Preachuk. "I'm very humbled and I really am very grateful."

Preachuk said he's had a great undergraduate experience at in the Department of Computer Science and Engineering and has especially appreciated the faculty's exceptional dedication to their students.

"All of the faculty that I've met have been that awesome combination of incredibility intelligent and extremely motivated to help their students," Peachuk said. "I think just about every faculty member has this deep passion for not just their research, but for helping their students succeed whether that be in research or in the practicum field."

After graduation, Preachuk will begin working at Moody's Analytics in the company's Technology Rotation Program. He'll begin working in Omaha in August and will have the opportunity to spend time working in the company's other locations in San Francisco, New York City, and West Chester, Pennsylvania.

Congratulations on your outstanding achievements, Will!