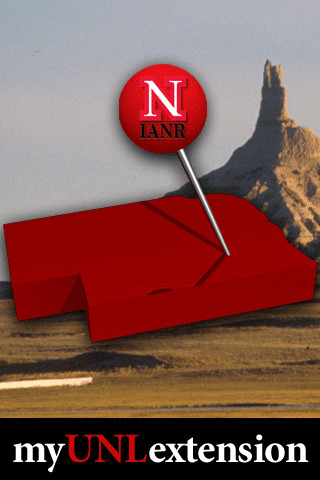 Three new applications developed by the University of Nebraska-Lincoln's Educational Media put university information in the hands of Nebraskans.

"Using mobile apps gets the knowledge to the people," said EdMedia's Mark Hendricks. "This is all part of the Institute of Agriculture and Natural Resources strategic plan – things are mobile. This puts information at your fingertips all the time. You can take these devices in the field. In addition, they save you energy and time. This also is how our younger clientele access our resources."

Curious about what apps are available from IANR? View them at Mobile Apps.

Three recent apps include:

– GrowItKnowIt (http://itunes.apple.com/us/app/growitknowit/id457562458?ls=1&mt=8)

This IANR app gives kids their first lessons in how agriculture produces the things they love to eat from hot dogs and hamburgers to eggs and milk.

– Snack Planet (http://itunes.apple.com/app/id458096830)

UNL's Snack Planet is a game that aims to promote the benefits of healthy snacking and exercise. Participants will help Optimis, the robot, move quickly through a maze, grab healthy foods and reach the exit before time runs out. Pick a snack that isn't healthy, though, and your time and score may run out.

– myUNLextension (http://itunes.apple.com/us/app/myunlextension/id456773683?mt=8)

This utility application for iOS users allows participants to locate and map directions to their nearest University of Nebraska-Lincoln Extension office. It also can be used for viewing upcoming UNL Extension events. The app also links to UNL Extension content (like Backyard Farmer) at iTunes U, county extension office websites and the Nebraska 4-H website.

Another recent app from Ed Media includes Aphid Speed Scout. For more information about that app, visit http://itunes.apple.com/us/app/aphid-speed-scout/id454600279?mt=8.

Coming soon from Ed Media will be a bovine myology app.

For more information about Educational Media, visit edmedia.unl.edu or call 402-472-2821.
More details at: http://go.unl.edu/043