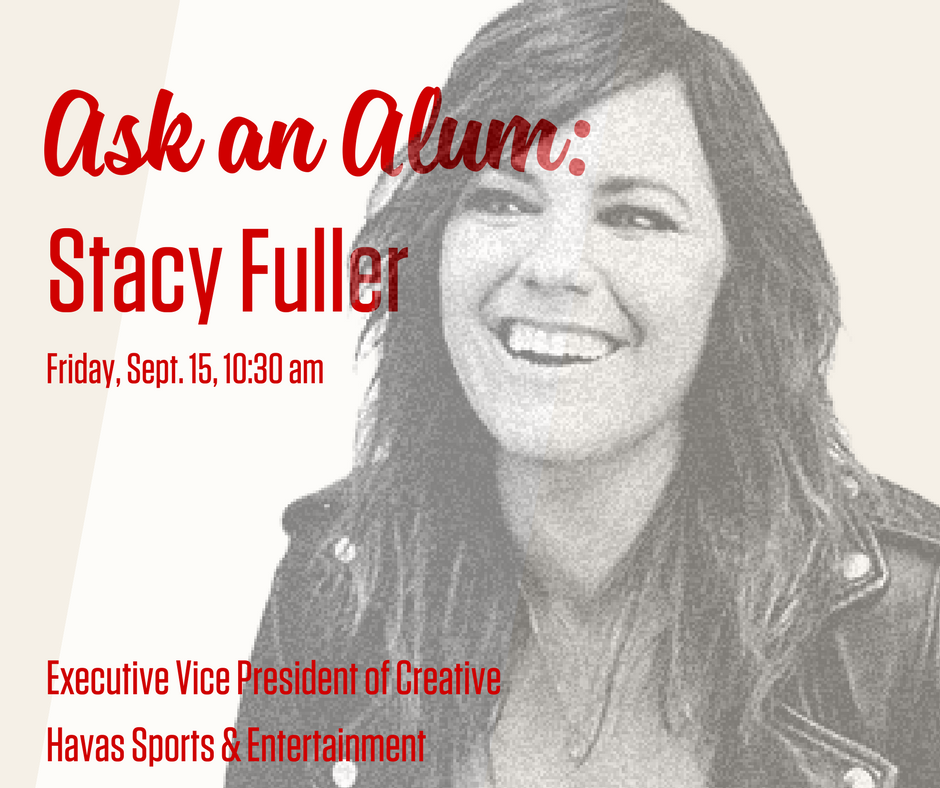 Ask an Alum with Stacy Fuller

Stacy Fuller, executive vice president of creative at Havas Sports & Entertainment, will be live on the CoJMC Facebook Friday morning at 10:30 answering your questions. Don't miss it!

She will be answering questions about new and exciting ways to connect with consumers through their passions via content, experiences and partnerships.