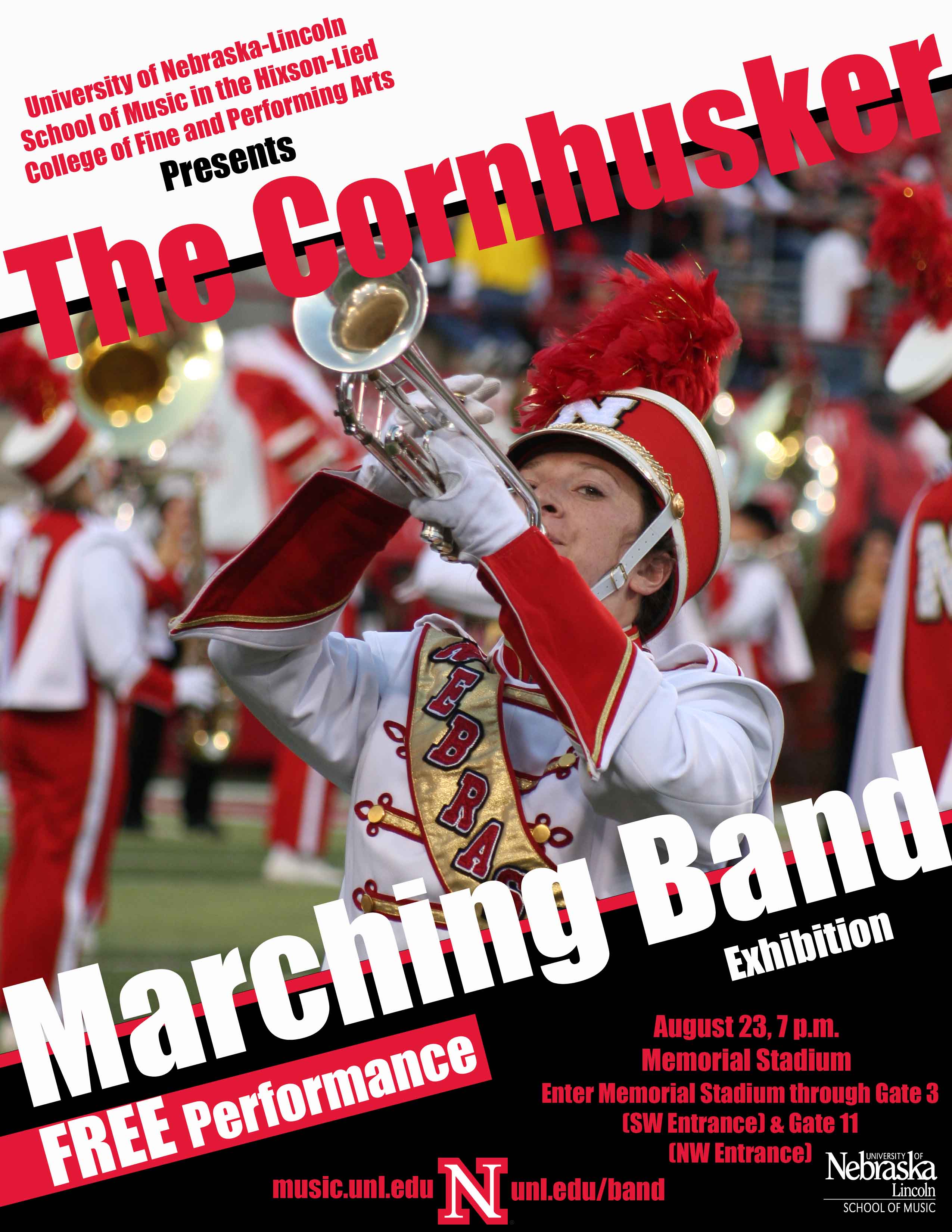 LINCOLN, Neb.— The Cornhusker Marching Band returns to Memorial Stadium prior to the kickoff of the 2013 season with The Cornhusker Marching Band Exhibition on Friday, August 23 beginning at 7 p.m. The performance is free and open to the public.

Always a crowd-pleasing favorite, the exhibition will be a warm up for the season opening game against Wyoming. The band will perform its Pregame Spectacular along with a preview of the first halftime show and many other Husker favorites.

"We hope to see a great crowd on Friday night. The students will be eager to show off the products of their hard work and dedication to Nebraska," said Director Anthony Falcone.

Fans are encouraged to enter Memorial Stadium through Gate 3 (Southwest Entrance) and Gate 11 (Northwest Entrance). Gates open at 6 p.m.

For more information visit: unl.edu/band.

More details at: http://go.unl.edu/jzd