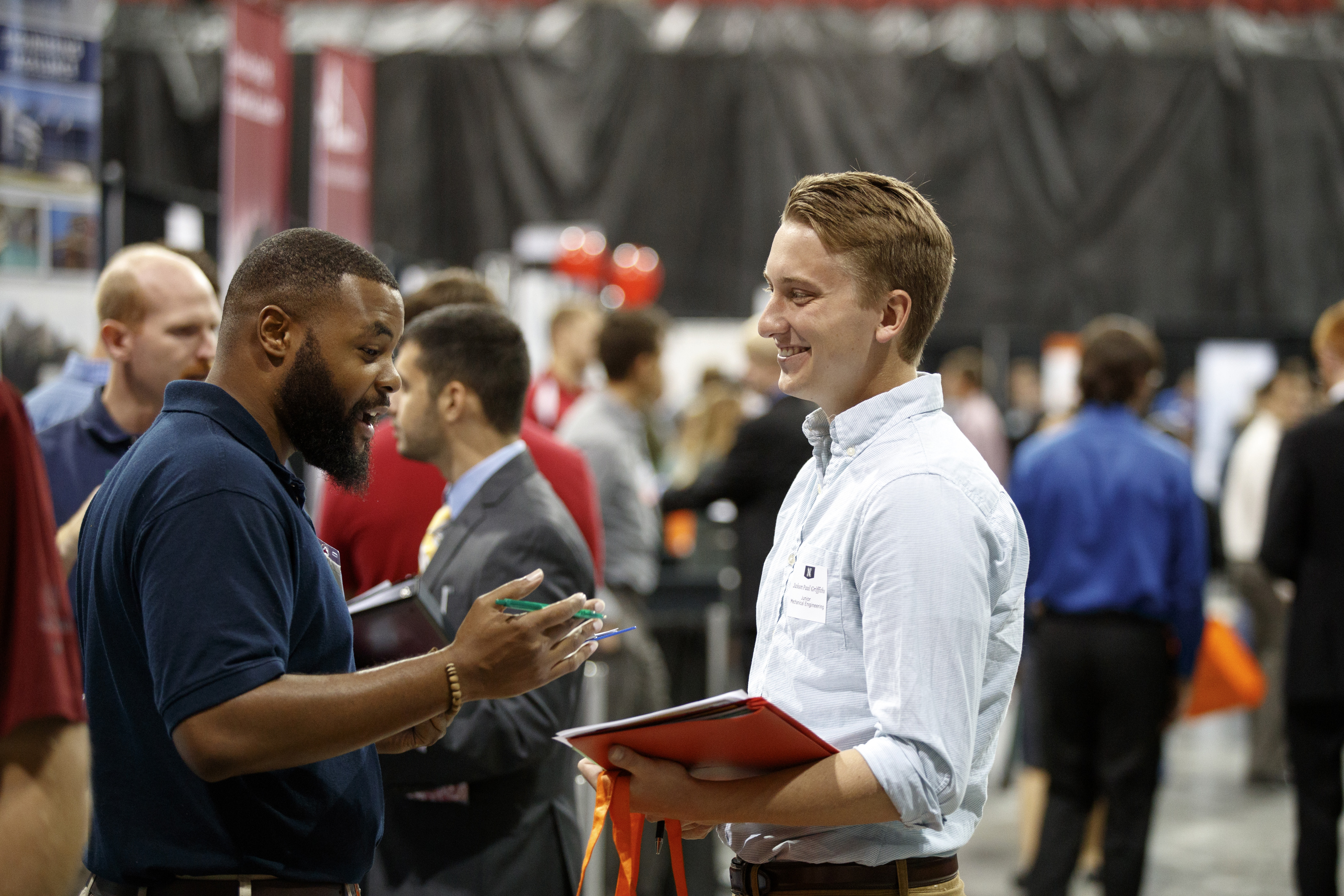 College Suit Up
The College Suit Up is a new event in partnership with JCPenney to assist students in dressing to impress at career fairs and during their job/internship search. This event will offer Nebraska students and alumni an exclusive discount of 40% or more on all regular or sale priced men's and women's dress apparel. JCPenney associates, as well as university staff, will be present to assist students in selecting interview appropriate ensembles. Don't let your student miss out on this opportunity to purchase professional attire at a fraction of the regular price.

Career Fairs
More than 300 employers will be attending the various fall Career Fairs to promote their part-time, full-time and internship positions. Students of all grade levels are encouraged to attend whether they are researching different industries or seeking employment opportunities. While some fairs are in the City or East Unions, the Sept. 25 and 26 fairs are at Pinnacle Bank Arena (PBA). Free parking will be available in the PBA parking garage.

For a complete calendar of events visit http://careers.unl.edu/career-services-events-calendar.