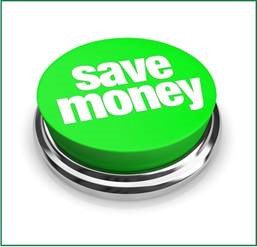 Money is tight. We all want more for less. Procurement of the items your department needs is an important process.

Procurement Services is here to assist! Our Buyers specialize in finding the goods you want for the best possible price, negotiating and contracting with suppliers to ensure savings.

*ASK FOR DISCOUNTS: Take the initiative to ask and be pleasantly surprised with the deals our suppliers can offer.

*CUT OUT PAPER: 40% of office paper is discarded within 24 hours of printing. Print only when necessary and utilize Box, Google Docs, and other cloud based services to cut down on printing.

*BUY USED OFFICE EQUIPMENT: Our Inventory Surplus Warehouse is open most Wednesdays throughout the year. Details are on http://inventory.unl.edu.

*ALWAYS GET MULTIPLE QUOTES: Competition is good!

*REQUEST TO RE-OPEN CONTRACTS AND RETURN TO BARGAINING: Suppliers are eager to work with the university.

Give us a call at 402-472-2126 if you have questions or would like to discuss further cost savings opportunities. Our buyers are happy to help!