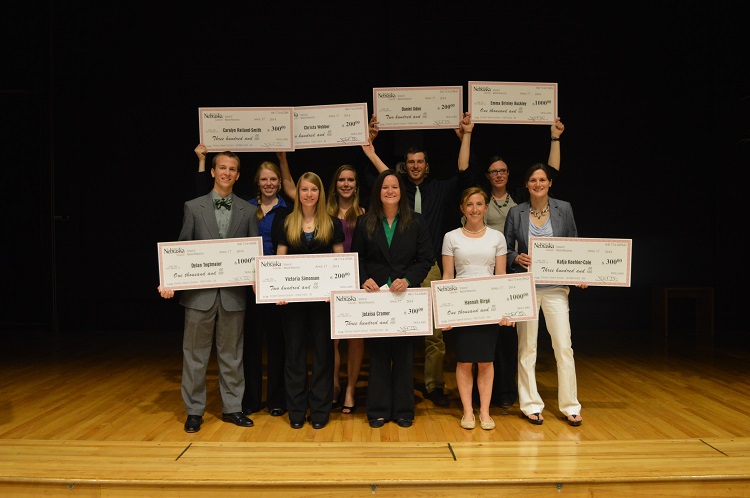 SNR is hosting its second annual Elevator Speech Contest on March 5 in the Hardin Hall auditorium (room 107). The registration deadline is Feb. 9. All SNR undergraduate and graduate students are eligible to register. Participants will compete to win cash prizes. First prize is $1000.

The contest consists of three categories: undergraduate, master's and doctoral students. In each category, the cash prizes are $1000, $300, $200, $100 for first, second, third and fourth place, respectively.

Register at http://go.unl.edu/snrelevatorspeech.

The "elevator speech" comes from the business world, where a chance encounter with a potential investor, employer or other VIP on the elevator provides the opportunity to make a brief pitch about yourself or your idea. The SNR Elevator Speech Contest provides an opportunity to practice presenting your research to non-scientists.

The SNR Elevator Speech Contest is held in conjunction with the undergraduate and graduate Poster Contest sponsored by the SNR Graduate Student Association. Public viewing and voting begins at 6 p.m.

If you have questions about the event, please contact Mark Burbach at mburbach1@unl.edu or 402-472-8210, or Kevin Pope at kpope2@unl.edu or 402-472-7028.

More details at: http://go.unl.edu/fspj