Senior took Gilman Scholarship to South America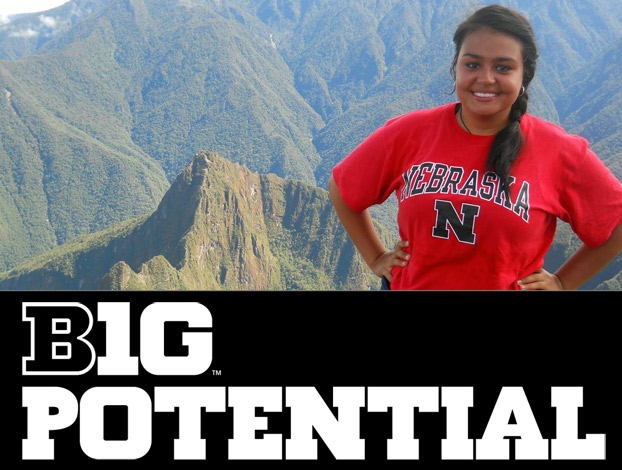 UNL senior psychology major Karina Pedroza spent the spring semester at the University of Belgrano in Buenos Aires Argentina, and at the Universidad Del Pacifico in Lima Peru.

She received the Benjamin A. Gilman International Scholarship for study abroad, is a Ronald E. McNair Scholar, and active in undergraduate research.


Why did you decide to study abroad and what did you learn?

I decided to study abroad so that I could be exposed to two distinct cultures, different from both Mexican and U.S. culture and I wanted to use what I learned abroad in my future career. Through this experience, I have made one huge realization: I will shape my future career into what I want it to be. Although I can't give you an exact title, I am slowly figuring out what I want out of my career, and my life—along with what I don't want: and for me, that was an accomplishment in itself.

How will your experience abroad impact your future?

Seeing different things gave me so many ideas of what to study -- everything becomes a possible research topic. Studying abroad has showed me the many possibilities for research projects, and my experiences will definitely have a strong influence over where I apply for graduate school.

Studying abroad also gives you skills nothing else will. You meet people from different countries, learn new customs and cultures, and you learn to adapt. You learn how to deal with people from other countries, to not just assume that things are the same as in the U.S. You become more aware of the world outside the United States, and are now able to use this increased awareness in school and in your career.

Most importantly, I have really begun to understand the meaning of these six words:

Confidence
Hard Work
Determination
Perseverance
Passion
Happiness

With every experience while studying abroad, I gained confidence in myself and grew as a person. On top of my new surge of confidence, I have realized how important hard work, determination, and perseverance really are for success.

Studying abroad has given me a renewed hunger for results. I want to go out there, 'into the world', and fight for what I want. I want to make things happen, work for what I want to achieve. I have also learned that no matter what, I, and YOU, always have to remember and keep in mind is what you want, not what someone else wants.

So, find what you are passionate about, and follow it, because PASSION is what sets you apart from many others. There is no stronger motivator than passion!