Fulbright Scholar will spend year in South Korea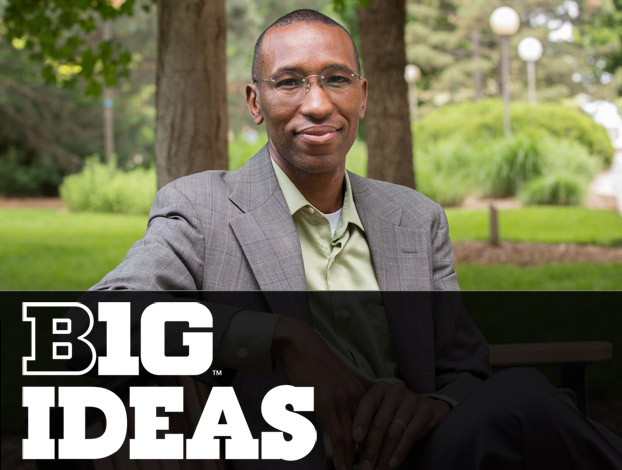 For associate professor Gregory Rutledge, being able to study the connections of African and Korean cultures as a Fulbright Scholar is as much a labor of love as it is an incredible professional opportunity.

Rutledge, associate professor of English and Ethnic Studies, will spend a year in Gimpo, South Korea, beginning in mid-July, researching the historical and cultural links between African-Americans and Koreans. Going with him are his wife, Jong-Im Lee, a native of South Korea, and their 7-year-old son. The research is made possible by a Fulbright award that Rutledge received in March.

Rutledge and Lee, who also has a doctorate in English literature, will collaborate on a research project that will explore how historical intersections between Koreans and African-Americans over the last century reveal deep commonalities that transcend the many, obvious differences. Most recently, those cultures collided in the United States in the 1960s when significant numbers of Koreans moved into the urban centers where African-Americans had dwelled for decades.


TENSIONS BETWEEN BLACKS, KOREANS AS IMPETUS

The tensions that developed during that mass relocation boiled over between blacks and Koreans during the 1992 Los Angeles riots, and that dynamic was ultimately the impetus for Rutledge and his wife's project.

"Scholars that have looked at the relations among those groups since then have seen that there are actually historical connections that go back long before that tension of the '80s and early '90s," Rutledge said. "We're interested in investigating those deeper historical connections that also speak to deeper human connections."

Rutledge's thoughts about the project also include his son, Markus, who has both African-American and Korean heritage. Rutledge said Markus is bilingual, fluent in both English and Korean, and is excited to spend a year immersed in a culture he understands as his own. For Rutledge and his wife, this project will bridge the two cultures that form Markus' heritage.

As a humanities scholar, Rutledge said the research would include studying archival and government documents, as well as using novels, poetry and film to examine the bridges between the two cultures. He hopes to illustrate how they share many themes.

"It doesn't make sense when you first think about it because the cultures are so very distinct," he said. "But I've learned since meeting my wife that some of the literature produced by African-Americans and the activism of Martin Luther King Jr. played a significant role in Korea's pro-democracy movement in the late '60s, really maturing in the 1970s and carrying over to the 1980s. There are cultural, ideological, and even spiritual commonalities that will let us look for something that's deeper."


BEYOND CULTURES, FOCUS ON HUMANNESS

While the research project will focus solely on African, African-American and Korean cultures, Rutledge said the research will also touch on what it means to be human and to have those connections that cross continental lines.

"The movement of culture is what people have done for a very long time," Rutledge said. "It means that culture has moved from older civilizations, and so part of what we are trying to do is to locate those pathways to find some point of commonality to say that this seems to resemble something that is articulated in similar ways among other cultures."

For Rutledge, this trans-national, trans-historical method has been a core part of his research and teaching since he began his dissertation in 2001.

The Fulbright Program, established in 1946 and funded by the U.S. Department of State, is designed to foster understanding between the United States and other countries. The Fulbright program is the flagship international education program sponsored by the U.S. government. About 8,000 grants are awarded annually.