Malaysian alumnus leads mobile broadband provider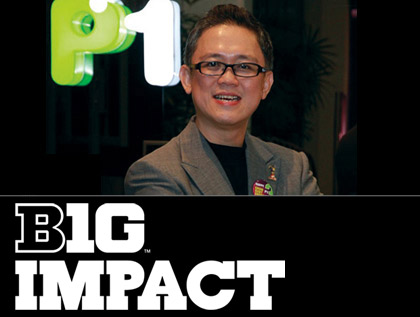 Chan Cheong "CC" Puan, '92, is the founder, CEO and managing director of the Green Packet Group of companies. Green Packet is a mobile broadband provider with offices in nine countries, including the United States and Malaysia, and currently employs more than 1,000 "Packeters."

Originally from Malaysia, he graduated from the University of Nebraska-Lincoln in 1992 with degrees in business management and finance.

Green Packet serves more than 80 operators in 62 countries, is the world's third largest vendor of WiMAX devices and is Asia's No. 1 connection management software solution. Green Packet has received a Deloitte Technology Fast 500 Asia Pacific listing for two consecutive years.

Puan received the 2004 prestigious "Technopreneur of the Year" award from PIKOM, the Association of the Computer and Multimedia Industry in Malaysia. Prior to founding Green Packet, Puan worked on various projects including consulting, developing and managing large-scale telecommunications, infrastructure and property projects.