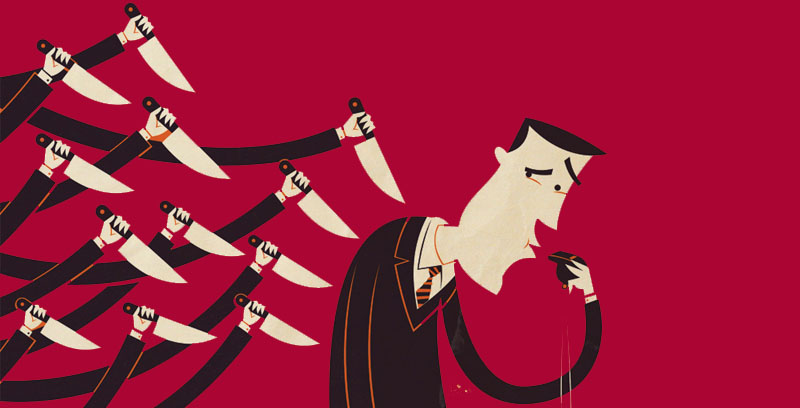 Ten years ago this Sunday, the Sarbanes–Oxley Act of 2002 set new standards for all U.S. public company boards, management and public accounting firms as a reaction to a number of major corporate and accounting scandals.
The act ranges from additional corporate board responsibilities to criminal penalties, and requires the Securities and Exchange Commission to implement rulings on requirements to comply with the law. It created a new agency to oversee, regulate, inspect and discipline accounting firms in their roles as auditors of public companies. The act also covers issues such as auditor independence, corporate governance, internal control assessment, and enhanced financial disclosure.
Debate continues over the perceived benefits and costs of the Act, including on the subject of whistleblowing.
Richard Moberly of the University of Nebraska-Lincoln College of Law, a national expert on whistleblower law, has closely examined and critiqued the Act's triumphs and failings in that area in a recent paper for the South Carolina Law Review. In it, he argues that the Act didn't sufficiently protect whistleblowers who suffered retaliation and that despite massive new protections, whistleblowers did not play a significant role in uncovering the 2008 financial crisis. This suggests, he says, that though whistleblowers enjoyed stronger protection than ever before, they had less reason to believe such protection works.
Moberly writes:
"Sarbanes-Oxley initiated a decade of impressive growth in the development of formal whistleblower provisions, such as including whistleblower protection in significant federal legislation and mandating the widespread use of codes of ethics and whistleblower hotlines. Despite these successes, Sarbanes-Oxley's failures may teach the Act's most significant lesson: that the anti-retaliation and structural whistleblower models, while necessary, do not sufficiently protect and encourage whistleblowers.
"The Act failed to protect victims of retaliation adequately and it did not prevent or remedy the underlying misconduct disclosed by whistleblowers. The experience with Sarbanes-Oxley over the last decade teaches that individual players in the system, such as organizational supervisors, government administrators, and adjudicatory decision makers, impact whistleblowers as much as, if not more than, any formal legal provisions, and can undermine the protections they appear to provide.
"Moreover, the failure of whistleblowers to prevent the recent financial crisis exposed the limitations of the antiretaliation and structural models.
"Perhaps we ought to spend as much effort determining who is involved in whistleblower protection as we do deciding what those protections should formally entail. If new leadership at OSHA and on the ARB can change the approach of those institutions to whistleblower protection, then it would confirm that choosing the right people to lead whistleblower protection efforts could be as important as having the right whistleblower provisions.
"Sarbanes-Oxley made possible the evolutionary leap from the Act's antiretaliation protection and structural encouragement to Dodd-Frank's bounty payments. If Dodd-Frank permits more effective whistleblowing by addressing the underlying wrongdoing, then its bounty model may come to be seen as an essential part of a comprehensive legislative approach to supplement the conventional use of statutory antiretaliation protection and whistleblower hotlines.
"If these changes make a difference in the future, then Sarbanes-Oxley's failings could demonstrate that policy makers should think more broadly than simply protecting whistleblowers from retaliation and providing a structural disclosure channel and code of ethics. A decade from now, we may look back on Sarbanes-Oxley's whistleblower provisions with more generous eyes. Rather than focus on their failings, we may view them as important first steps toward a more comprehensive whistleblower strategy."
To contact Prof. Moberly, call (402) 472-1256 or email him at rmoberly2@unl.edu.