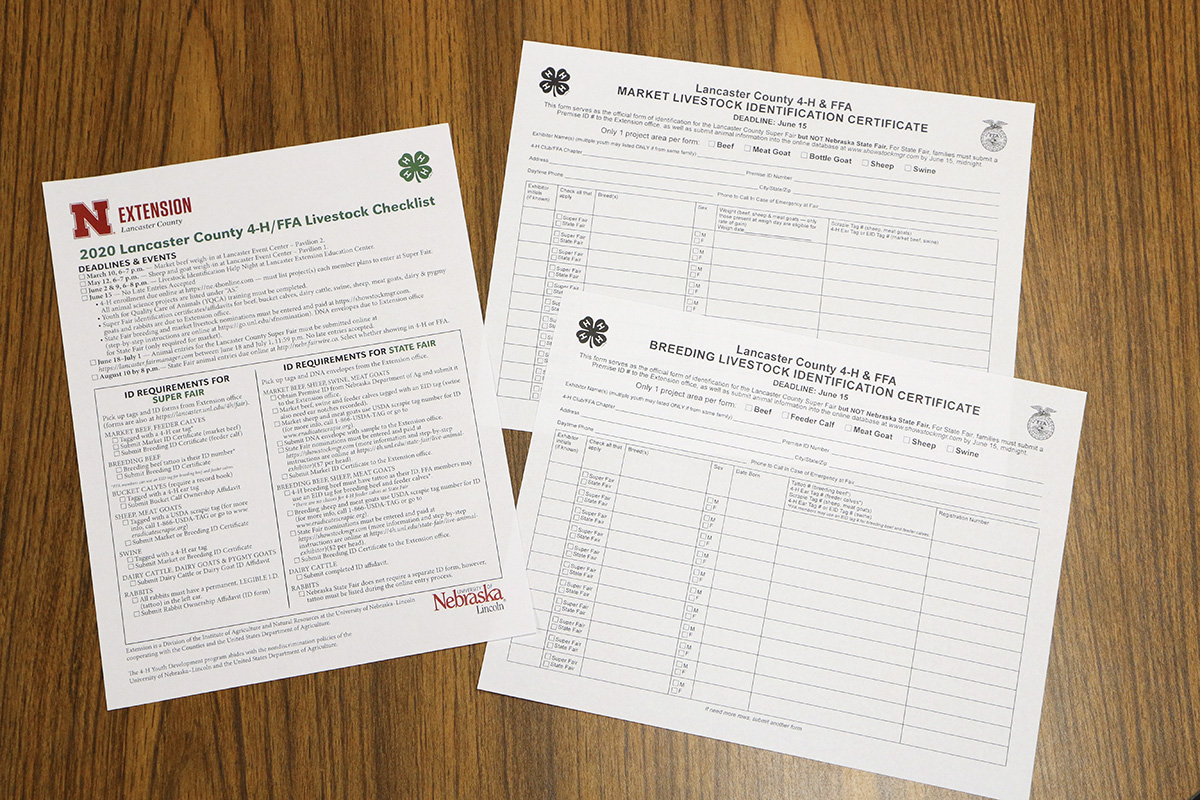 The 2020 Lancaster County 4-H/FFA Livestock Checklist is now available at the Extension office and online at https://lancaster.unl.edu/4h/fair. This 2-page handout lists deadlines and events, identification requirements for showing at Super Fair and State Fair, and information about the Youth for the Quality Care of Animals requirements.

This year, new Lancaster County Market and Breeding Identification Certificates will allow up to 11 animals of 1 project area (such as beef or meat goat) to be identified on one sheet. Forms are available at the office as a carbon copy form. If you use the online forms at https://lancaster.unl.edu/4h/fair, make a copy for your records.

New this year, two Livestock Identification Help Nights will be held on Tuesdays, June 2 and 9, 6-8 p.m. at the Lancaster Extension Education Center where 4-H staff will be available to assist with paperwork, online entry and questions.

If you have any questions about the livestock projects, contact Calvin DeVries at 402-441-7180 or calvin.devries@unl.edu.