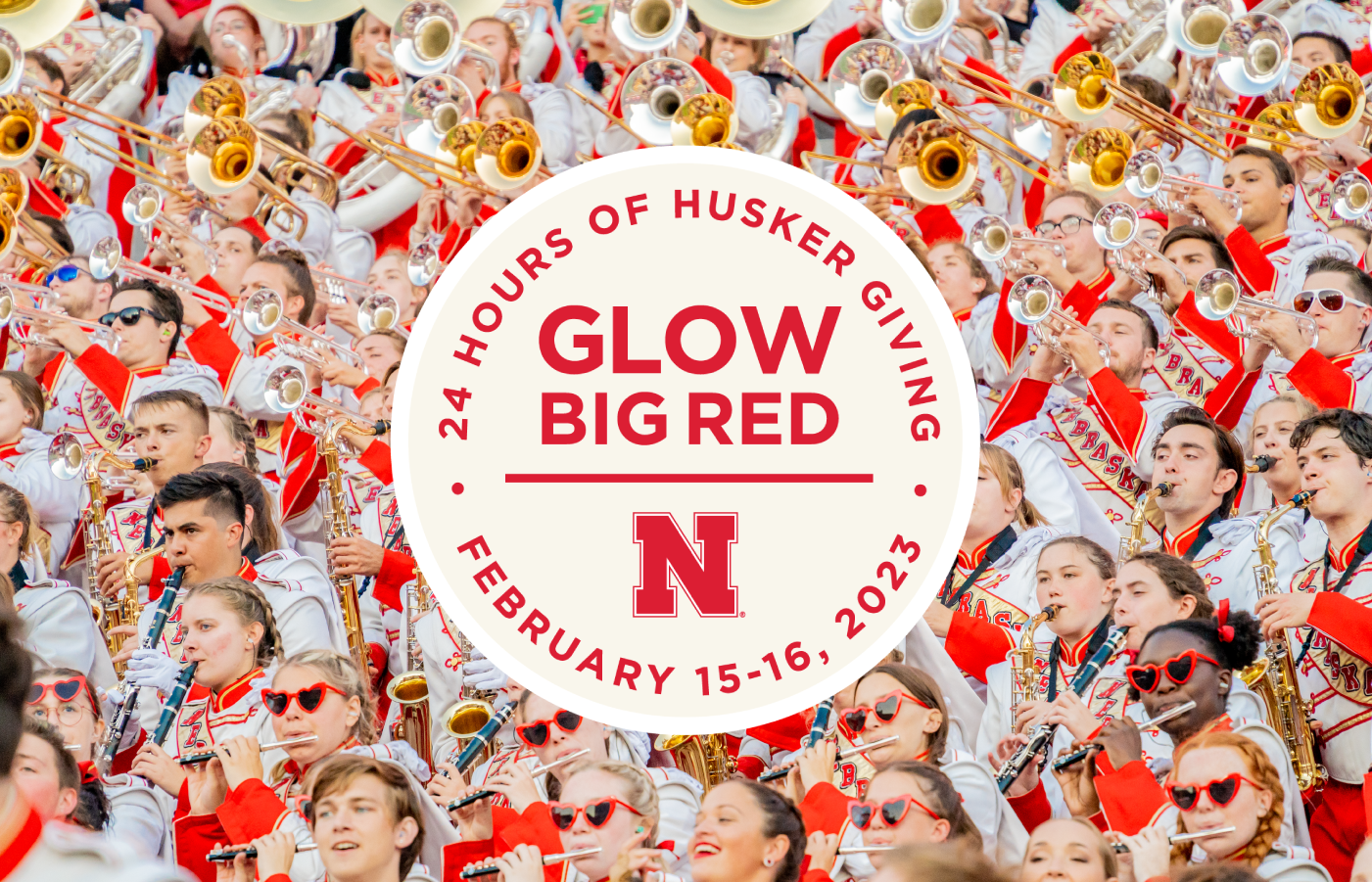 A little can go a long way when we give together
Glow Big Red — 24 Hours of Husker Giving is here, and the Center for Science, Mathematics and Computer Education is counting on you. Will you help us make this the best Glow Big Red yet?

Starting at noon and for the next 24 hours, help us raise vital funding to ensure that Husker teachers have the support needed to invest in their own skills and education. Help us, by investing in Nebraska's teachers and strengthening our commitment to Nebraska's students. Thanks to generous support of Ginny Brokaw, if we have 15 donations, we will unlock her gift of $1,000. Make any gift of $5 or more to help us reach our goal.

For over 15 years, CSMCE has made Nebraska stronger by offering summer graduate courses to K–12 teachers with a commitment to discounted tuition rates for classroom teachers in Nebraska. More than 2,000 Nebraska teachers have completed a graduate course through the Nebraska Math and Science Summer Institutes (NMSSI) or participated in a NebraskaMATH program, all benefiting from either the NMSSI tuition discount, grant-funded tuition, or a supplemental fellowship from a University of Foundation fund such as this one. You can support us now by donating to the Math Teachers for the 21st Century Expendable Fund, which supports tuition fellowships for teachers who take these courses. By investing in Nebraska's teachers, you are helping us strengthen mathematics and science education for Nebraska's students. The CSMCE has employed 200 teachers to teach these courses through the years. Let's pay it forward!

With your gift of $5 or more during this 24-hour period we can continue to make a difference in the lives of teachers and students of Nebraska. If you make gifts totaling $60 or more, you'll receive an exclusive Husker bucket cap in thanks for your support of Glow Big Red!

Donate at: https://glowbigred.unl.edu/campaigns/center-for-science-mathematics-and-computer-education

Thank you!