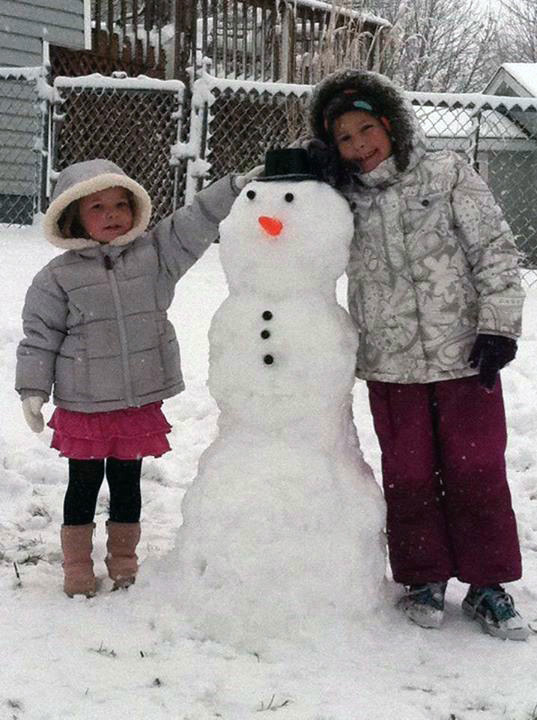 By Jaci Foged, Extension Educator, Lancaster County

"I don't want to play outside," said no child ever.

Did you know watching the weather is part of a child care professional's job? If it is too hot or too cold outside, the children in their care could be in danger. The average temperature in Eastern Nebraska in January is a high of 33°F and a low of 13°F. According to the Iowa Department of Public Health wind chill and heat index charts, providers should use CAUTION when the air temperature is between 11°F and 39°F.

I know what you are thinking: "What does using CAUTION look like?"

First of all, we need to inform parents and caregivers about our intentions when it comes to outdoor play including the time frame and temperature. This is best done at the time of enrollment. It is wonderful to have an outdoor play policy included in the child care handbook. Families can then read about and appreciate this aspect of quality child care and why it is important in the program. If you need some help writing a policy on physical activity, you can contact your local Extension office. Know the facts about why outdoor play (rain or shine) is important for healthy growth and development of children.

Ask parents and caregivers to provide proper clothing for the weather. This should include: hats, gloves, a warm coat that zips or buttons, snow boots and snow pants when needed. It is a good idea to have a few extras around in case they are forgotten or misplaced. It is a good idea to ask caregivers to consider donating old clothing items like these to your child care program. Remember, toddlers and preschoolers should be attempting to dress themselves, but the child care provider must ensure they are properly dressed before heading out in the cold.

Is it OK for kids to take their gloves off outside when it is cold? The answer depends on the temperature, but for those of you working with young toddlers and preschoolers, you can count on this happening. You may have to spend the entire outside time putting little Suzie's gloves back on, but that is your job — so do it! Parents and caregivers have every right to be upset if you do not. Parents are not there to help their child, thus they expect their child care provider will. This is a great teaching opportunity for the child as well. Talk with her about why we need to wear gloves and role model that you have yours on too. Make sure to communicate with families about the importance of the gloves and practice putting them on during an indoor activity, so the child can learn to help themselves.

Make sure you stay out only as long as the children are engaged and playing. Depending on the temperature, you may spend three times as long dressing for outside time as you do actually participating in outside time — and that's OK! Getting dressed is a crucial part of every child's personal and social development.

Hand washing is the number one way to prevent the spread of illness. When you bring the children in from outside, make sure to have them wash their hands with warm soapy water for as long as it takes them to sing the ABC's (or about 20 seconds).