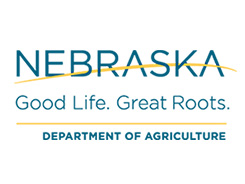 Due to the ongoing COVID-19 situation, Nebraska Department of Agriculture (NDA) is easing renewal requirements on valid commercial, non-commercial and private pesticide applicator licenses due for renewal by April 15, 2020. This extends valid pesticide applicators' licenses if:
• License holders notify NDA of their intent to renew their license, and
• Pay the required license fee, by check or credit card, by May 15, 2020.

Upon receipt of payment, NDA will allow the applicator to postpone the required training for license renewal until April 15, 2021. Notify NDA of your intent to defer recertification by calling 402-471-2351. A new license will be issued that MUST be renewed by April 15, 2021.

Annual training for dicamba is still required for crop application of specific dicamba products. Online training is available at http://www.nda.nebraska.gov.

The full order can be found at https://nda.nebraska.gov/press/april2020/NDAOrder_PesticideApplicators.pdf.