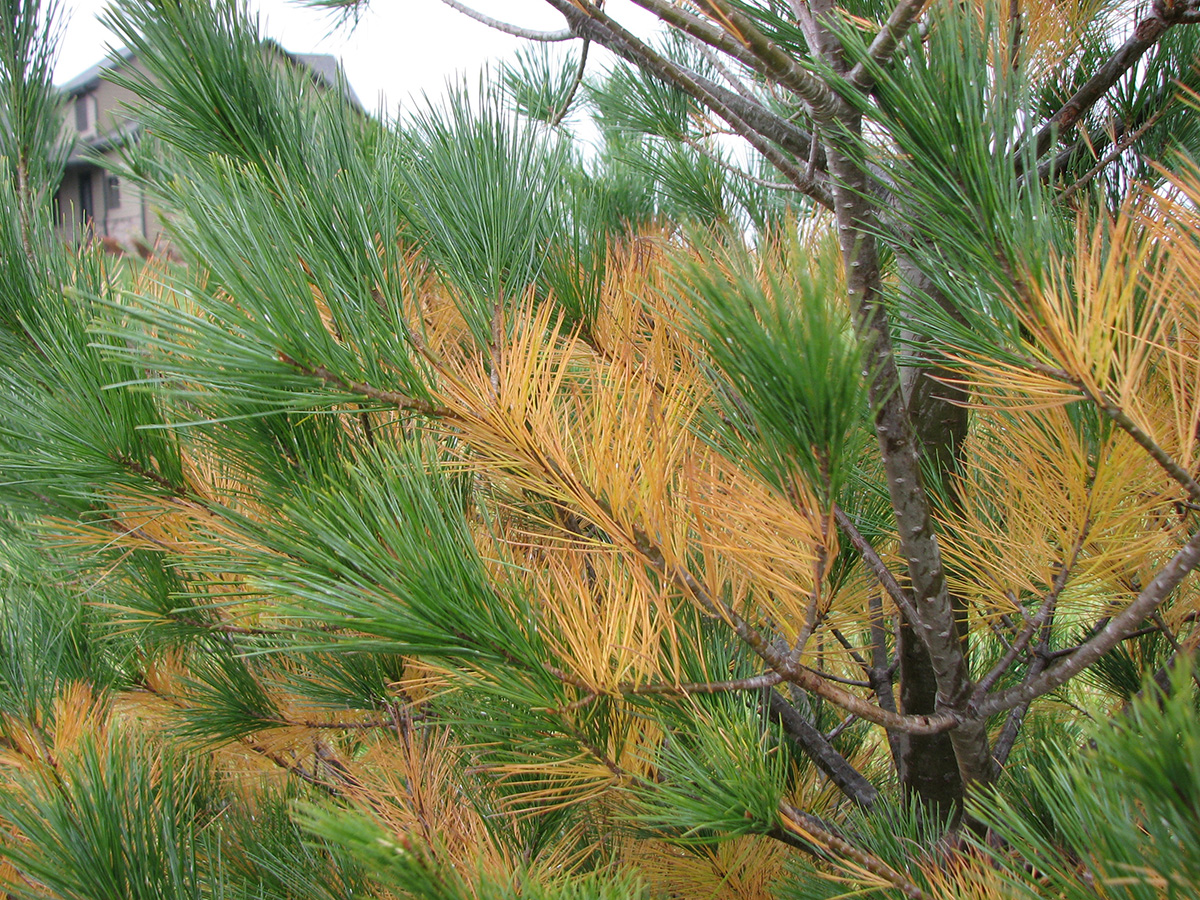 By Mary Jane Frogge, Extension Associate in Lancaster County

Do you have a pine tree with yellow needles? Natural needle drop results in interior needles of pine trees turning yellow and eventually dropping off. Fall needle drop is natural. It is not a sign of a disease or insect issue. Evergreens do not keep their needles indefinitely. As trees get older, this process is more noticeable. Older, inner needles, discolor and drop off after one to five years, depending on the evergreen in question.

Sometimes the drop occurs slowly. On other occasions, many needles may turn yellow all at once in late summer or fall. Because weather triggers the condition, many evergreens are likely to show symptoms in the fall. If you are not familiar with this natural process, it could cause you a great deal of concern.

Each species of evergreens usually keeps its needles for a definite length of time. White pines are the most dramatically affected. They usually keep three years of needles in summer and two in winter. The three-year old white pine needles turn yellow throughout the tree in fall. The tree will appear particularly unhealthy when these yellow needles outnumber the green ones. Austrian and Scotch pine also keep their needles for three years and Norway pine keep theirs for four years.

Needles on arborvitae usually turn brown rather than yellow when they age. They often remain attached much longer than mature pine needles. Japanese yew needles turn yellow and drop in late spring or early summer of their third year. Spruce and fir needles also yellow and drop with age. These evergreens retain needles for several years, so you may not see needle drop unless you look closely on inner branches. These needle drop patterns vary from tree to tree and from year to year.