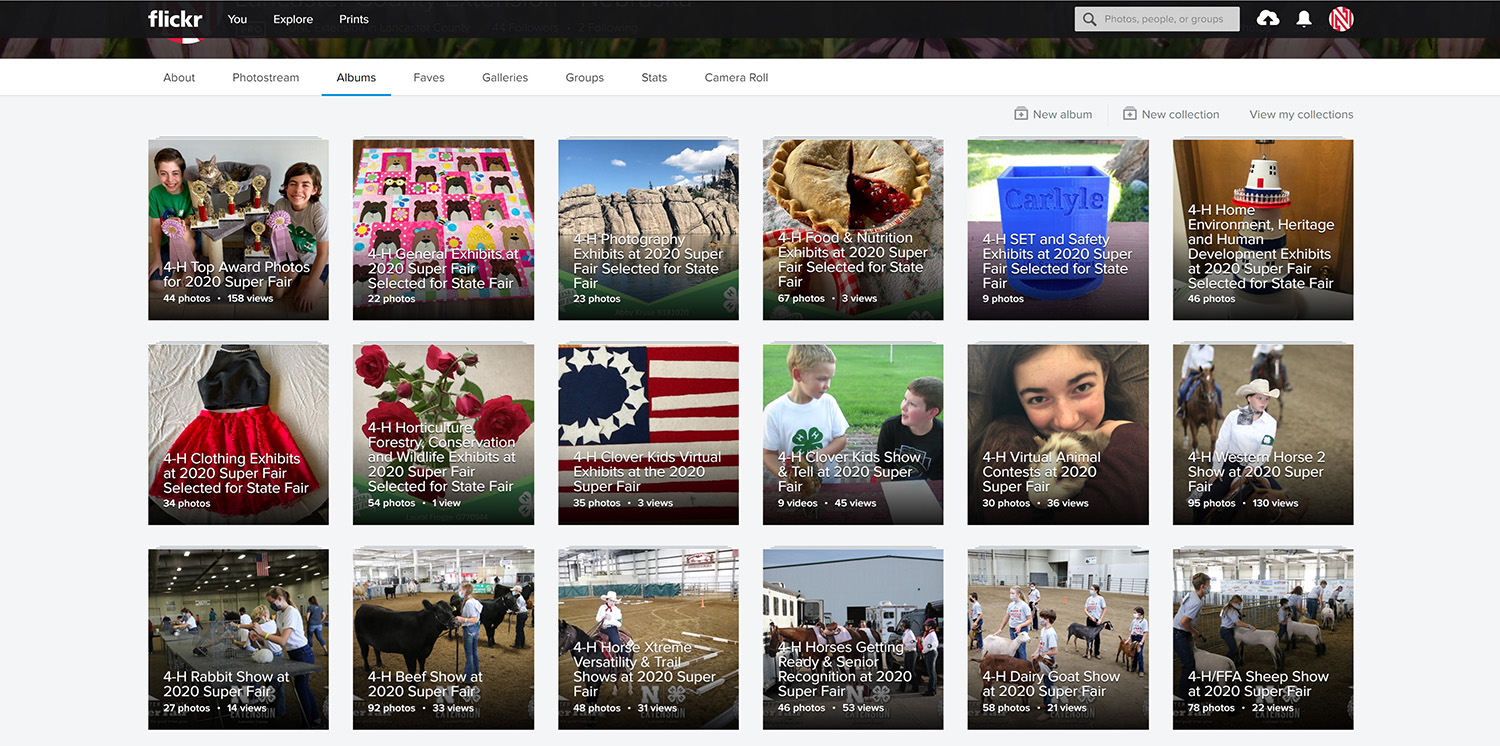 This year's Lancaster County Super Fair focused solely on 4-H & FFA youth participation, which were a blend of virtual and in-person exhibits and events July 30–August 2 at the Lancaster Event Center Fairgrounds. The planned 150th celebration was postponed to 2021.

Over 400 4-H/FFA exhibitors showcased over 2,700 exhibits (including static exhibits, Clover Kids, animals and contest entries). The Super Fair provides 4-H youth an opportunity to showcase their completed 4-H projects.

In planning how 4-H activities at Super Fair would look like during a pandemic, 4-H staff asked for input from 4-H parents, members and volunteers. 305 people completed the survey. Based on this input and the fact that many key 4-H volunteers and superintendents are considered at increased risk for COVID-19, static exhibits and many contests were changed from in-person to virtual format.

Static exhibits were submitted, judged and exhibited through web-based software. Families took photo(s) and/or video(s) of each exhibit based on specified requirements for each project.

Most contest, Clover Kids Show & Tell and some animal show entries were submitted as videos. A special Cyber Fashion Show video was created from submitted videos.

Livestock and horse shows were held in-person with many modifications to accommodate health guidelines, including using a show-and-go format, daily health checks, wrist-banding exhibitors and limiting the number of wristbands per day for exhibitor's family members. Lancaster County 4-H livestreamed nearly all in-person events.

4-H staff appreciates the cooperation of 4-H/FFA families as they adapted to the modifications and followed health guidelines. Thank you to all the volunteers and sponsors who helped make 4-H & FFA at this year's virtual and in-person events possible! A special thank you to Agricultural Society board members and Lancaster Event Center fairgrounds staff who worked closely with 4-H staff to make the fair possible during a pandemic!

4-H PUBLIC ONLINE SHOWCASES
Watch archived livestreams and see other online public showcases such as online media slideshows, Cyber Runway Fashion Show video and photos on Flickr. All of these are linked at http://lancaster.unl.edu/4h/publicshowcases.

LIVESTOCK SCHOLARSHIP RECIPIENTS
The Lancaster County 4-H Livestock Booster Club awards two $500 college scholarships each year which are presented at the Lancaster County Super Fair. Since this year's 4-H/FFA Livestock Premium Auction was canceled, the scholarships were announced at livestock shows. A portion of the proceeds from previous auctions funded these scholarships. This year's scholarship recipients were Sarah Dilley and Amy Egelhoff.