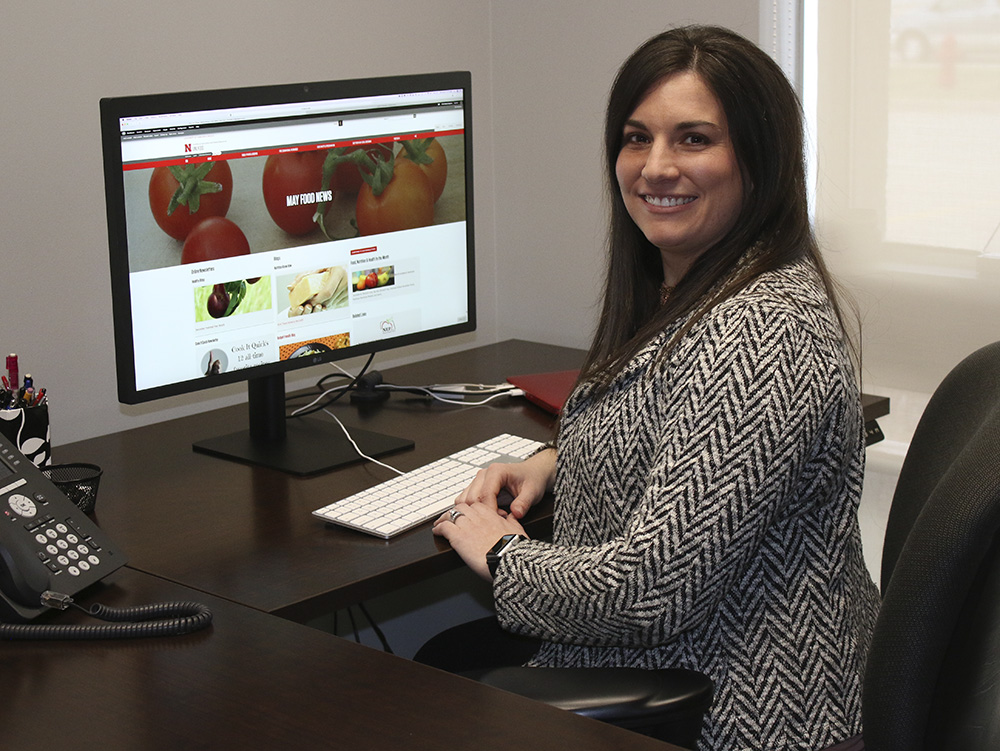 In April, Kayla Colgrove joined Nebraska Extension in Lancaster County as a Food, Nutrition and Health Extension Educator. Her focus will include:
• Delivering nutrition and physical activity programs for youth and adult audiences in Lancaster, Otoe and Cass Counties.
• Maintaining the statewide http://food.unl.edu website.
• Managing two National 4-H Council grants — 4-H Food Smart Families and 4-H Healthy Habits. These are both statewide grants with programs in Lancaster County.

Kayla has an extensive background in nutrition and exercise as a Registered Dietitian Nutritionist (RDN) and Certified Personal Trainer through the American College of Sports Medicine (ACSM). She is currently the President of the Nebraska Academy of Nutrition and Dietetics, a statewide association made up of more than 600 dietetic professionals including RDNs, Dietetic Technicians Registered (DTR) and Dietetic students.

Kayla participated in 4-H while growing up on the family farm in North Central Kansas and moved to Deshler, Neb. her junior year of high school. Through the years, she participated in many sports and followed her dream of becoming a collegiate athlete when she accepted a scholarship to throw the javelin for the Nebraska Track and Field team. Kayla competed for the Huskers from 2003–2008 and became a two-time NCAA All-American, three-time Big 12 champion and two-time Olympic Trials qualifier.

She graduated from University of Nebraska–Lincoln with a Bachelor's degree in Nutritional Science and Dietetics and earned a Master's degree in Nutrition and Health Sciences with a specialization in nutrition and exercise.

She has worked at Nebraska Extension in Gage County since August 2011.

In her free time, Kayla loves traveling with her husband, staying active with sports and physical activities, and supporting the Huskers in all sports. She enjoys playing volleyball in city recreation leagues and utilizing the bike trails in Lincoln.

Kayla is looking forward to serving Lancaster County, meeting new people, and inspiring others to live a healthier life through nutrition and exercise.