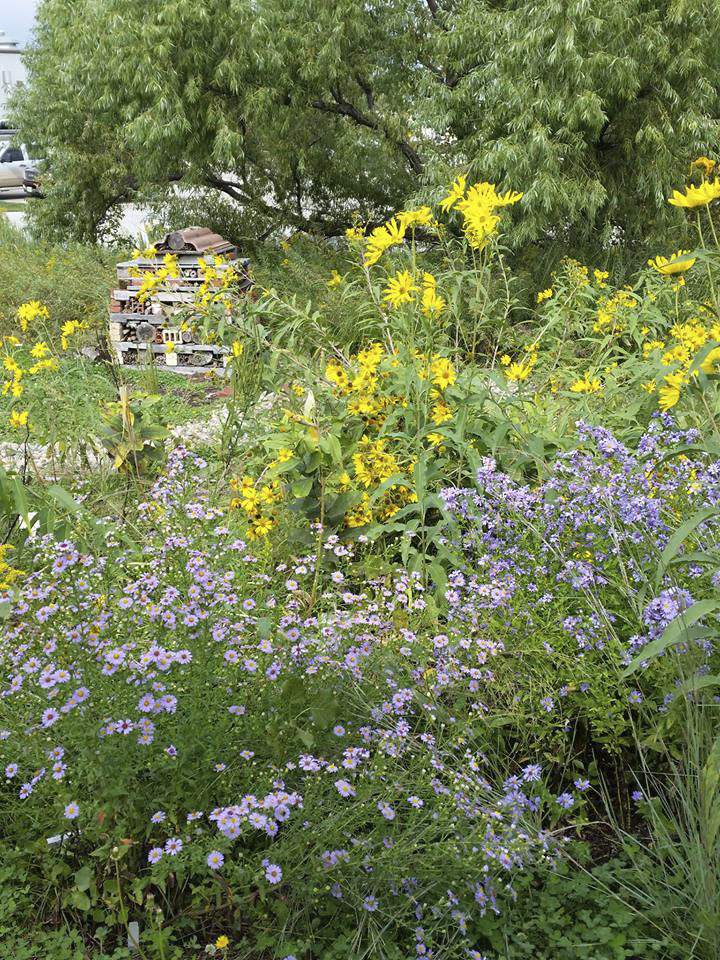 The Cherry Creek Pollinator Habitat was established in 2013 by Extension staff members Soni Cochran and Mary Jane Frogge to be an educational habitat. It is located north of the Nebraska Extension in Lancaster County office at 444 Cherrycreek Road, Lincoln.

In 2016, it became a certified habitat through the Nebraska Pollinator Habitat Certification Program.

To follow the progress of the habitat:
• Visit it.
• Read the blog at http://buzzatcherrycreekunl.wordpress.com.
• View the live habitat web cam at https://lancaster.unl.edu/pest/bees.shtml.