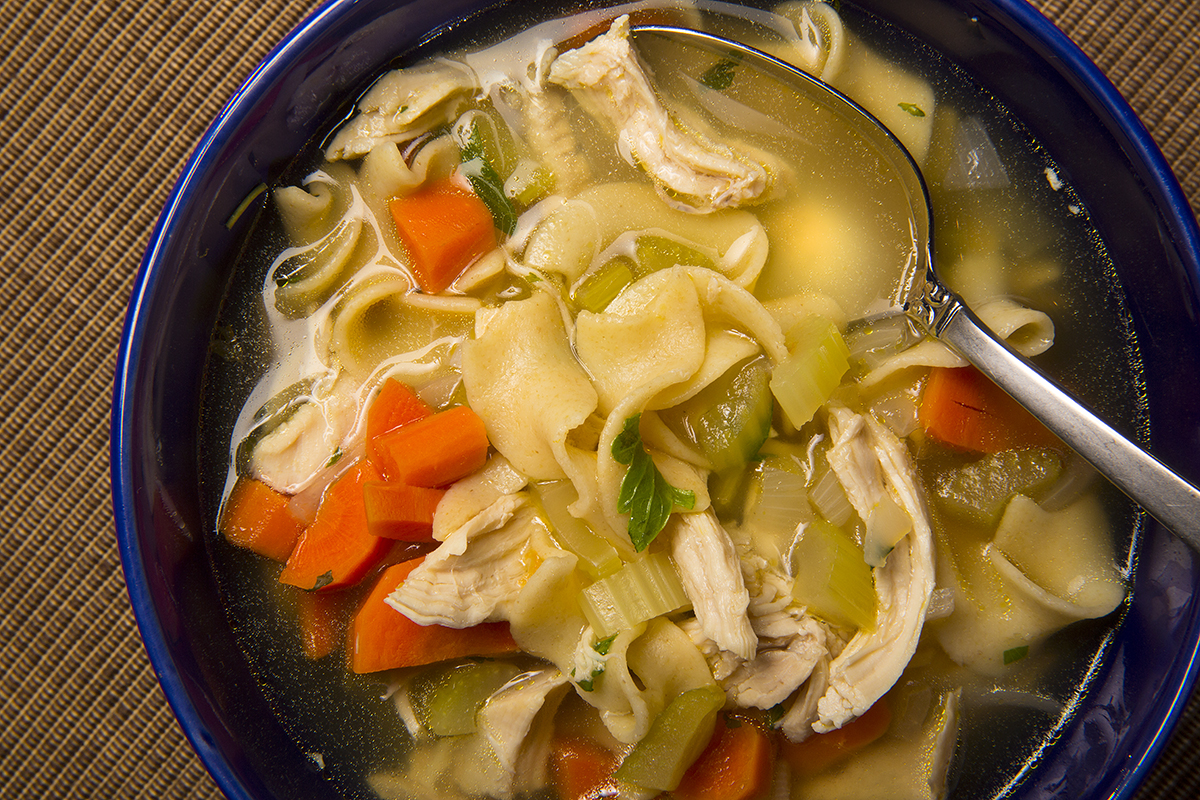 January is national soup month. Try this recipe from Nebraska Extension's Nutrition Education Program (nep.unl.edu) which includes whole wheat egg noodles. It is easily adaptable to beef noodle or chicken and rice soup.

CHICKEN NOODLE SOUP
(6 Servings)

1 whole chicken*
1 teaspoon salt
Water, to cover
1 onion, chopped
3 large carrots, sliced
1 cup celery, sliced
3/4 cup whole wheat egg noodles, uncooked**

1. In a large saucepan, place chicken and salt. Add enough water so the chicken is covered. Heat to boiling. Cover, reduce heat and simmer about 45 minutes or until chicken is tender.
2. Remove chicken from broth and cool enough to handle. Remove skin and bones and chop the meat. Skim fat from broth.
3. Add additional water, if needed, to make 6 cups. Bring to a boil.
4. Add chicken, onion, carrots, celery and noodles to the broth. Cover, reduce heat and simmer for 20 minutes.

*Substitute 2 pounds roast or stew meat for chicken to make Beef Noodle Soup.
**Substitute 3/4 cup rice for noodles to make Chicken and Rice Soup.

Nutrition Facts Per Serving: Calories 180, Total Fat 3.5 g (5% DV), 1 g Saturated Fat (5% DV), 80 mg Cholesterol (27% DV), 520 mg Sodium (22% DV), 11 g Total Carbohydrate (4% DV), 2 g Dietary Fiber (8% DV), 3 g Sugars, 25 g Protein, Vitamin A 100%, Vitamin C 15 %, Calcium 4%, Iron 8%.