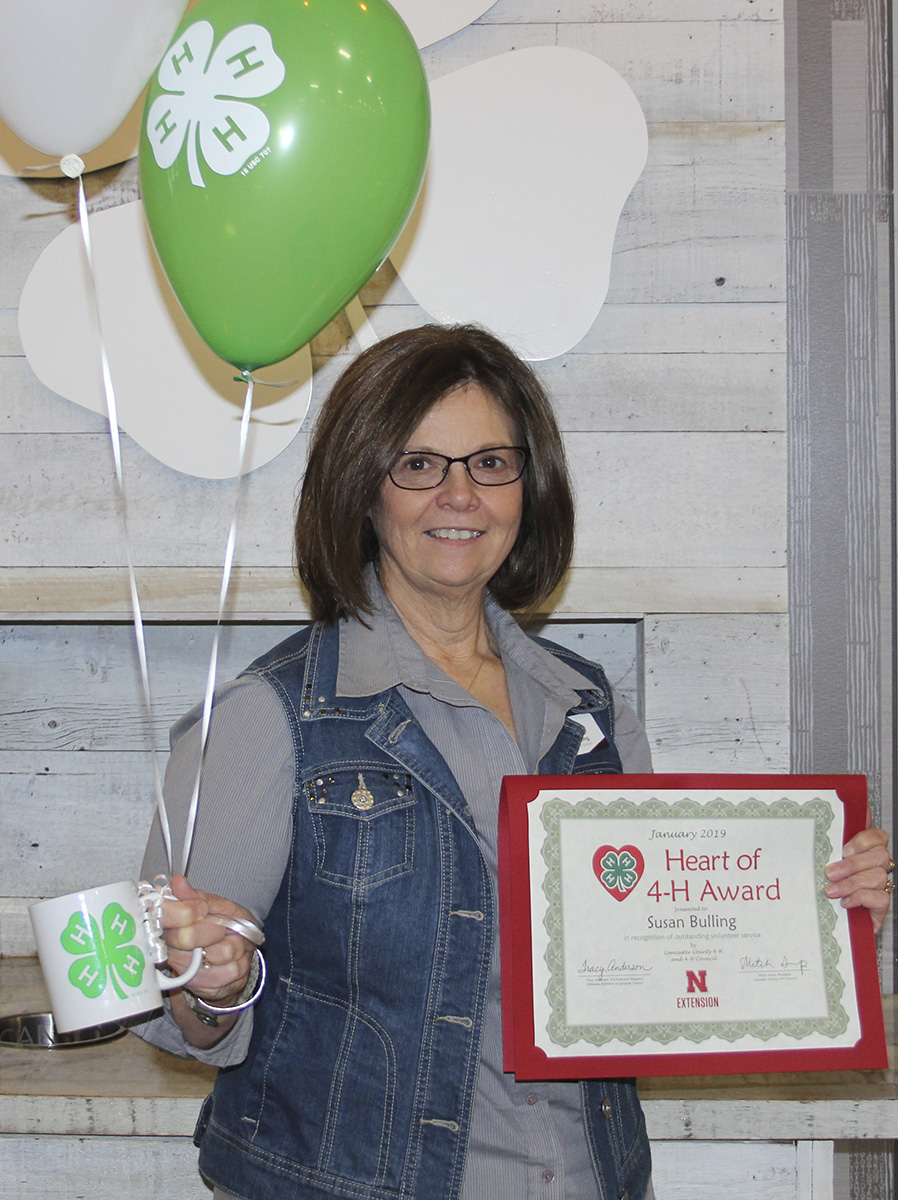 Lancaster County 4-H is proud to announce Susan Bulling of the Waverly area as winner of the January "Heart of 4-H Award" in recognition of outstanding volunteer service.

She was a 4-H club leader for several years when her children were in 4-H. Since 2002, Susan has worked at the Lancaster Event Center, currently as Senior Events Coordinator. She goes above and beyond to help schedule and plan 4-H events held at the facility. There are numerous 4-H events at the Lancaster County Super Fair and 4-H events throughout the year, such as clinics and shows.

4-H staff member Kate Pulec says, "Sue is always amazing to work with when planning our 4-H events. You can tell she genuinely cares about making it a great experience for the youth no matter how big or small the event."

4-H staff member Kristin Geisert says, "Sue always has a helpful, 'can-do' attitude. She minimizes challenges while offering solutions."

Susan says, "One of my favorite parts of the Super Fair is entry day. The 4-H'ers smiles and excitement show how proud they are of their projects. Several 4-H'ers tell me all about their projects and how they did. Watching Pee Wee Showmanship is one of my favorite events. Little upcoming 4-H'ers are so excited when they leave the arena. I hand them Dilly Bars for participating."

Lancaster County 4-H thanks Susan for donating her time and talents. People like her are indeed the heart of 4-H!