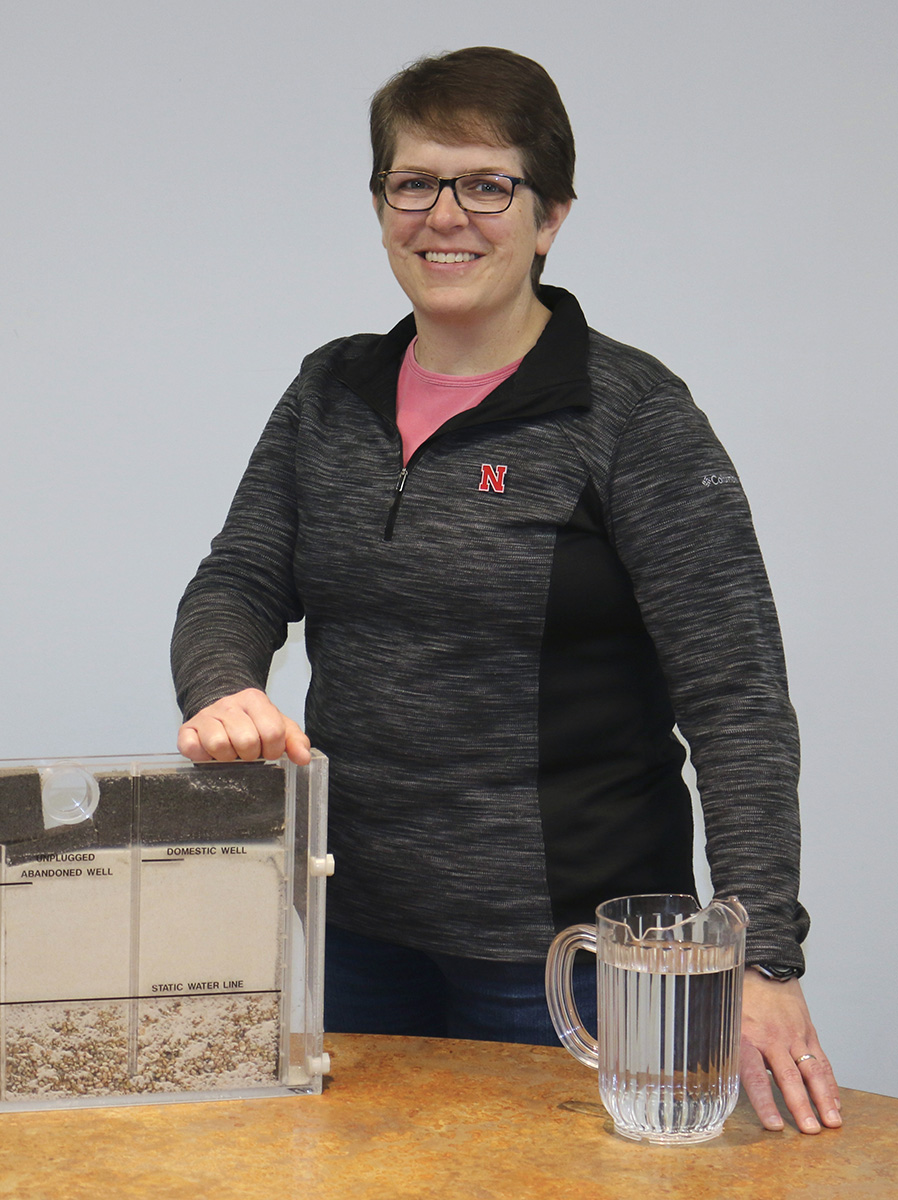 In April, Becky Schuerman joined Nebraska Extension in Lancaster County as the Domestic Water and Wastewater Management Extension Associate. This position is a statewide appointment.

Becky's primary focus will be developing and implementing programs related to both water quality and quantity issues surrounding domestic water and wastewater use. She will work with individual homeowners, service providers, small community systems and large municipalities.

Becky's interest in natural resources began while growing up on a farm in Western, N.Y. While in high school, her family moved to Summerville, S.C. She went to Clemson University to pursue a degree in Agriculture & Natural Resources and Animal Science. Midway through, she took a leave of absence from school and helped manage a Grade A Goat Dairy in Anderson, S.C. where she met her husband, Tom. He grew up in Hallam, Neb., so they moved to Nebraska. Becky finished her degree at the University of Nebraska–Lincoln. She also holds a Nebraska Well Drilling/Pump Installation license and is a graduate of the Great Plains Public Health Leadership Institute.

Prior to coming to Extension, Becky served as the Program Manager for Monitoring & Compliance Section of the Public Drinking Water Program at Nebraska Department of Health and Human Services, Division of Public Health (NDHHS, DPH) from September 2015 to July 2018. Additional work experiences include:
• Water Quality Specialist, Monitoring & Compliance Program, NDHHS, DPH.
• Water Supply Specialist, Water Well Standards Program, NDHHS, DPH.
• Program Assistant internship with The Groundwater Foundation.

Becky is excited for the opportunity to join Extension. She is hitting the ground running with the challenges brought on by the recent flooding events.