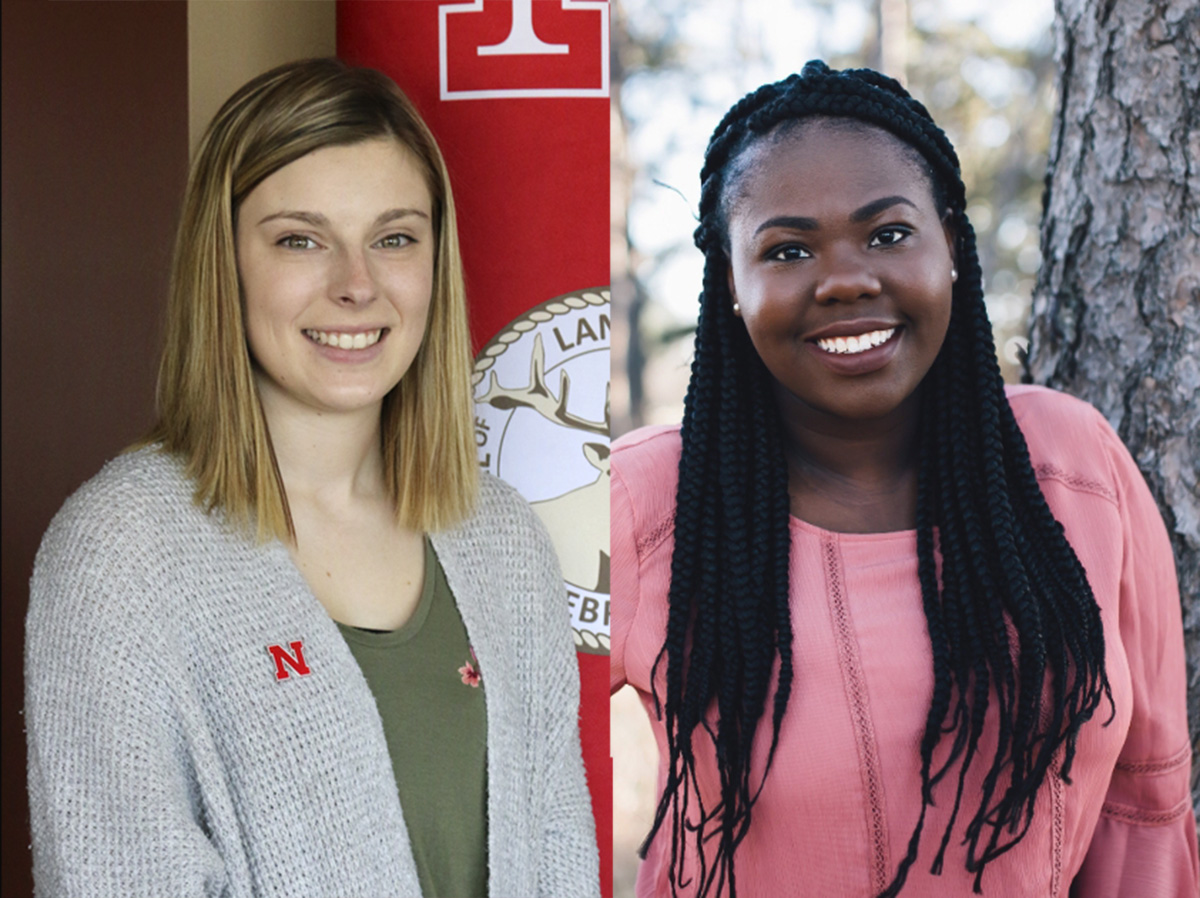 New this year, two part-time student interns will help Nebraska Extension in Lancaster County with various programs during the spring. This is in addition to the interns who assist with 4-H during the summer.

• Hailey Fleming — From March through September, Hailey will assist Jaci Foged with the Look Who's Hatching program for childcare programs with preschool-age children. From May through August, she will assist Alyssa Havlovic with the Growing Healthy Kids/Raising Healthy Nebraskans school enrichment program which teaches students K–5 about health, nutrition and physical activity; as well as Kristen Houska with Double Up Food Bucks program at four local farmers markets. Hailey is a junior at the University of Nebraska–Lincoln where she is majoring in Elementary Education.

• Judy Jean — From March through May, Judy will assist Sarah Browning developing horticulture programming. She will develop a workshop on native plants for 4-H Clover College. She will also get experience providing information through social media and writing for newspapers. Judy is currently a student at Metro Community College, but plans to transfer to University of Nebraska–Lincoln this fall and major in Horticulture.