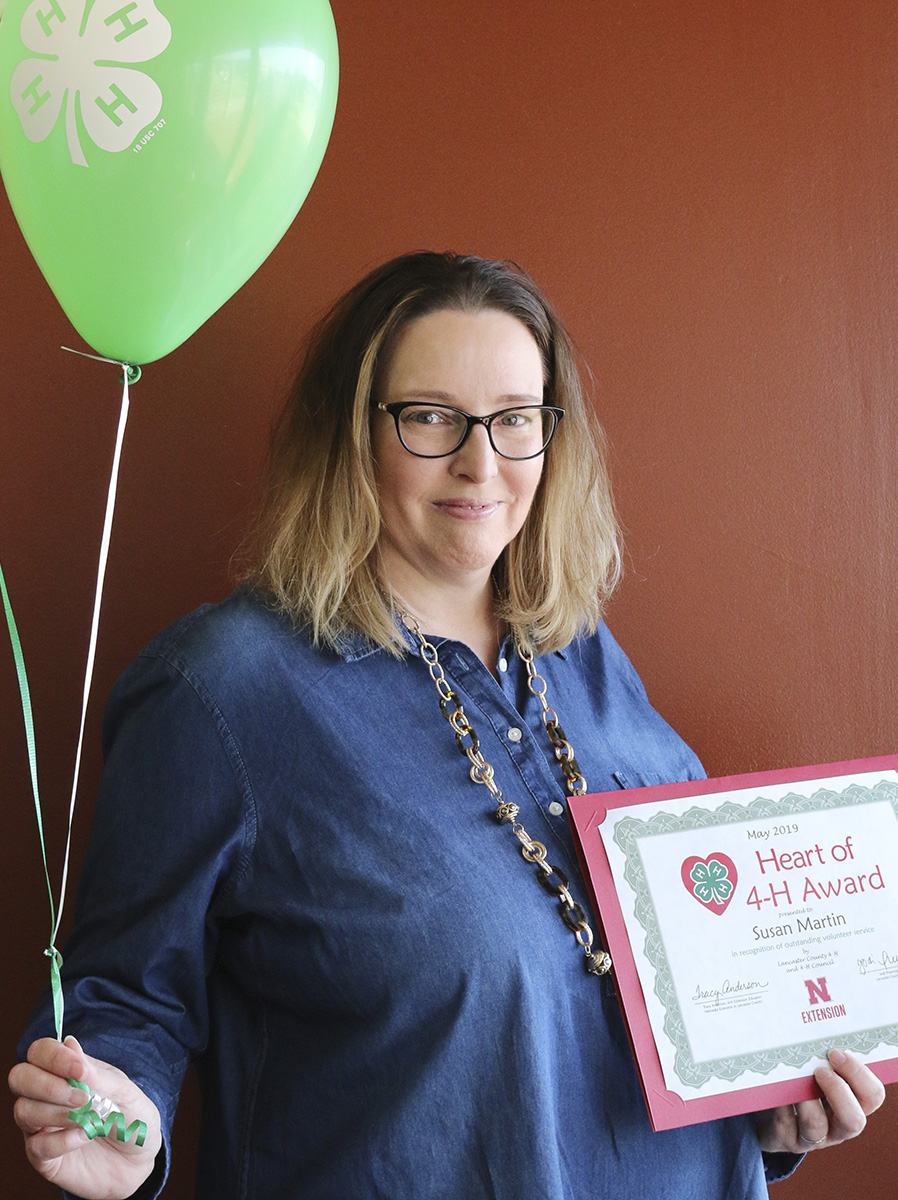 Lancaster County 4-H is proud to announce Susan Martin of Lincoln as winner of the May "Heart of 4-H Award" in recognition of outstanding volunteer service.

Susan started as a parent volunteer with the Crafty Clovers 4-H club 2-1/2 years ago. The following year, she became a co-leader. For two consecutive years, the Crafty Clovers Club has been identified as a Nebraska 4-H Club of Excellence by meeting the criteria of choosing/electing youth officers, having one club project they do together and completing one community service project.

"I grew up in 4-H and know how important 4-H is," says Susan. "When my girls were old enough, they started participating in 4-H. I enjoy teaching our members cooking, crafts and sewing projects. It is very rewarding watching our members grow in these areas. My favorite experience as a 4-H volunteer was when 14 of our members received several ribbons at the Lancaster County Super Fair and some of the members placed at the Nebraska State Fair. I knew what I was teaching was making a big difference."

Lancaster County 4-H thanks Susan for donating her time and talents. People like her are indeed the heart of 4-H!