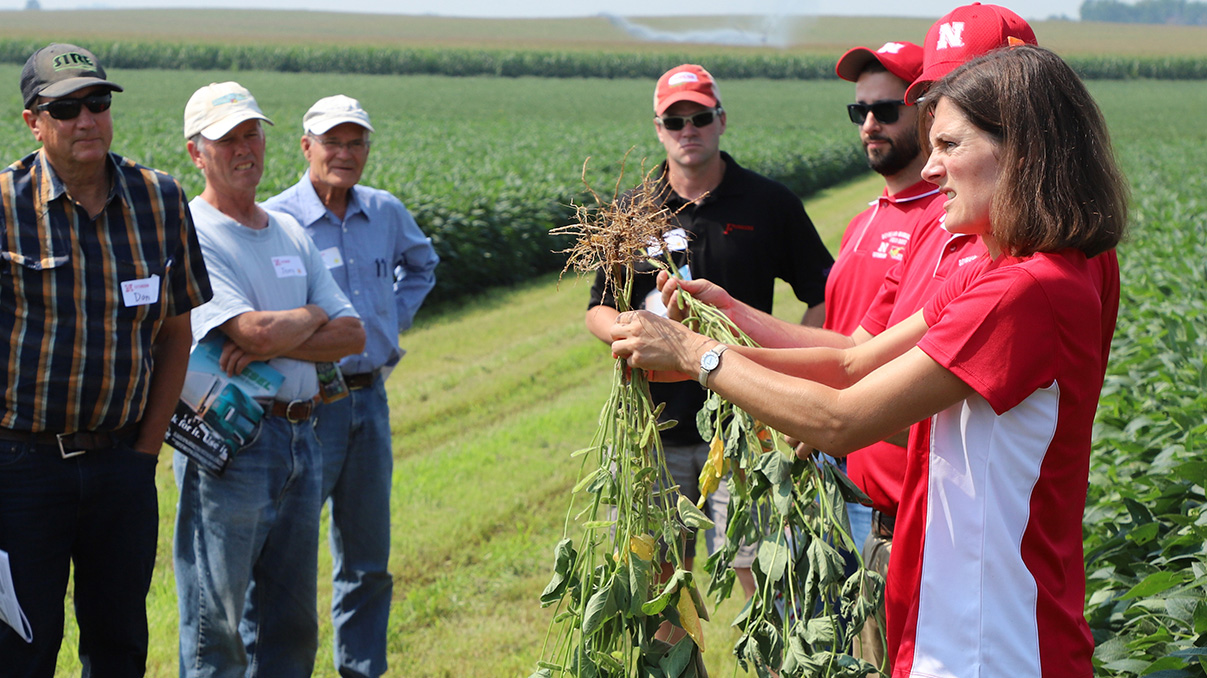 For 21 years, Soybean Management Field Days have been helping Nebraska growers stay competitive in the global market place. These events, sponsored by Nebraska Extension and the Nebraska Soybean Checkoff, bring research-based information to help soybean growers maximize productivity and profitability through smart decisions and efficient use of resources.

The 2019 field days will be held at four Nebraska locations, including Friday, Aug. 16 at the Lynn Neujahr Farm near Waverly. Driving directions: from Waverly, travel south on 148th Street for about 2 miles. Turn right and travel west on Alvo Road for 0.7 miles and the destination is on the south side of the road.

The field days begin with 9 a.m. registration and conclude at 2:30 p.m. Free registration is available the day of the event. Lunch included.

According to the 2017 U.S. Ag Census, there were more than 5.6 million acres of soybeans in Nebraska, up from about 4.9 million acres in 2012. This is second only to corn acres in Nebraska, which was about 9.5 million in 2017. Lancaster County had approximately 362,000 acres of cropland and 158,000 of those acres were in soybean production in 2017. For reference, Cass and Otoe Counties had 142,000 and 151,000, respectively, acres of soybeans. Gage County had the highest number of soybean acres of any county with about 197,000 acres and produced about 9.5 million bushels of soybeans, which was also the highest of any county.

At the Soybean Management Field Days, soybean growers will learn how to profitably apply the products of technology and research at the farm level. University of Nebraska–Lincoln presenters and industry consultants will cover these topics:
• Making sense of production costs and policy changes.
• Hail damage impact on growth and development of soybeans.
• Management of soybean insects and pathogens.
• Soybean weed control.
• Cover crops — pros & cons associated with soybean production.
• Soybean production and agronomic topics — planting rates, row spacing, planting dates, maturity groups, irrigation management.

More information and maps can be found at https://go.unl.edu/2019smfd.