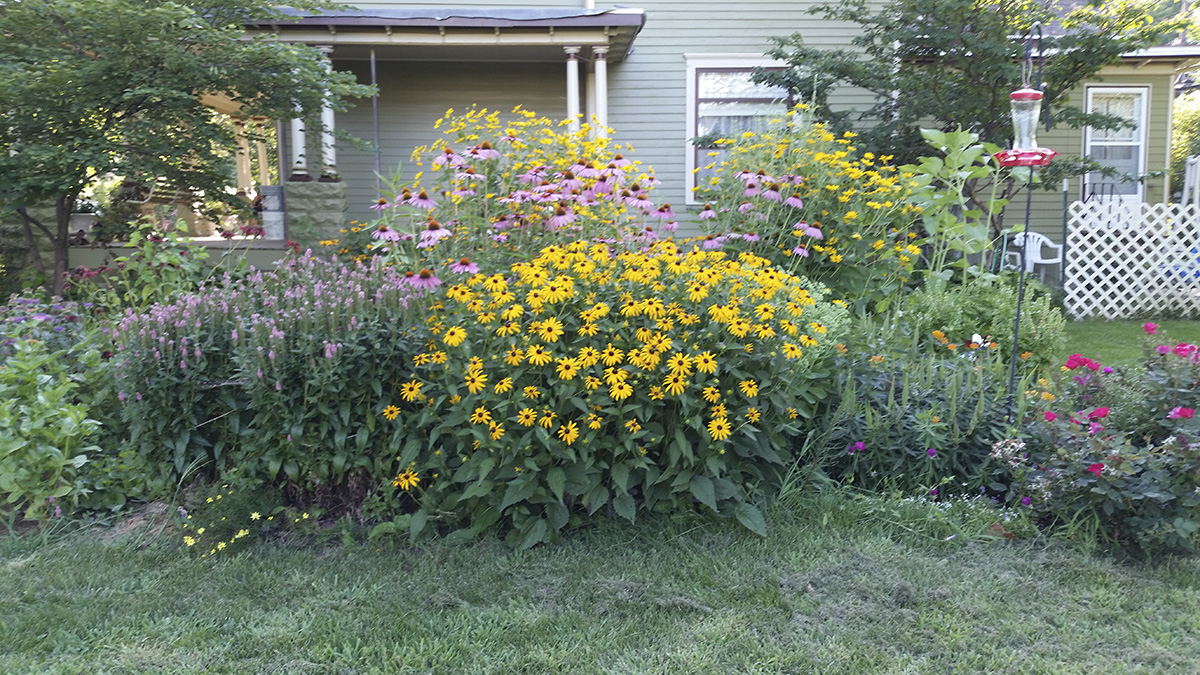 By Mary Jane Frogge, Extension Associate, Lancaster County

Meet Your Yard — Learn about the soils, native plants, climate and wildlife around your home.

Be Water Wise — Water lawns only when needed, but to the depth of the root zone. Consider replacing irrigated turf with drought-tolerant ground covers.

Be a Pest Pro — Identify pests correctly. This allows for the most appropriate control method, if it is needed.

Police Pollution — Prevent fertilizer, pesticides and animal waste from entering water sources or wastewater systems.

Be Well Read — Read the label, it's the law. Keep children and pets away from pesticides. Store and dispose of pesticides according to label instructions.

Go Native — Create pollinator and wildlife habitats at home using native plants. Remove invasive plants that may threaten or invade native habitat.

Make a Pile — A compost pile recycles grass clippings, leaves and other organic material. It is a great natural fertilizer too.

Recycle Your Lawn — Leave the grass long at 3–3.5 inches when mowing and leave the clippings in place. This saves water and fertilizer. Do not mow more than one third of the height of the grass.