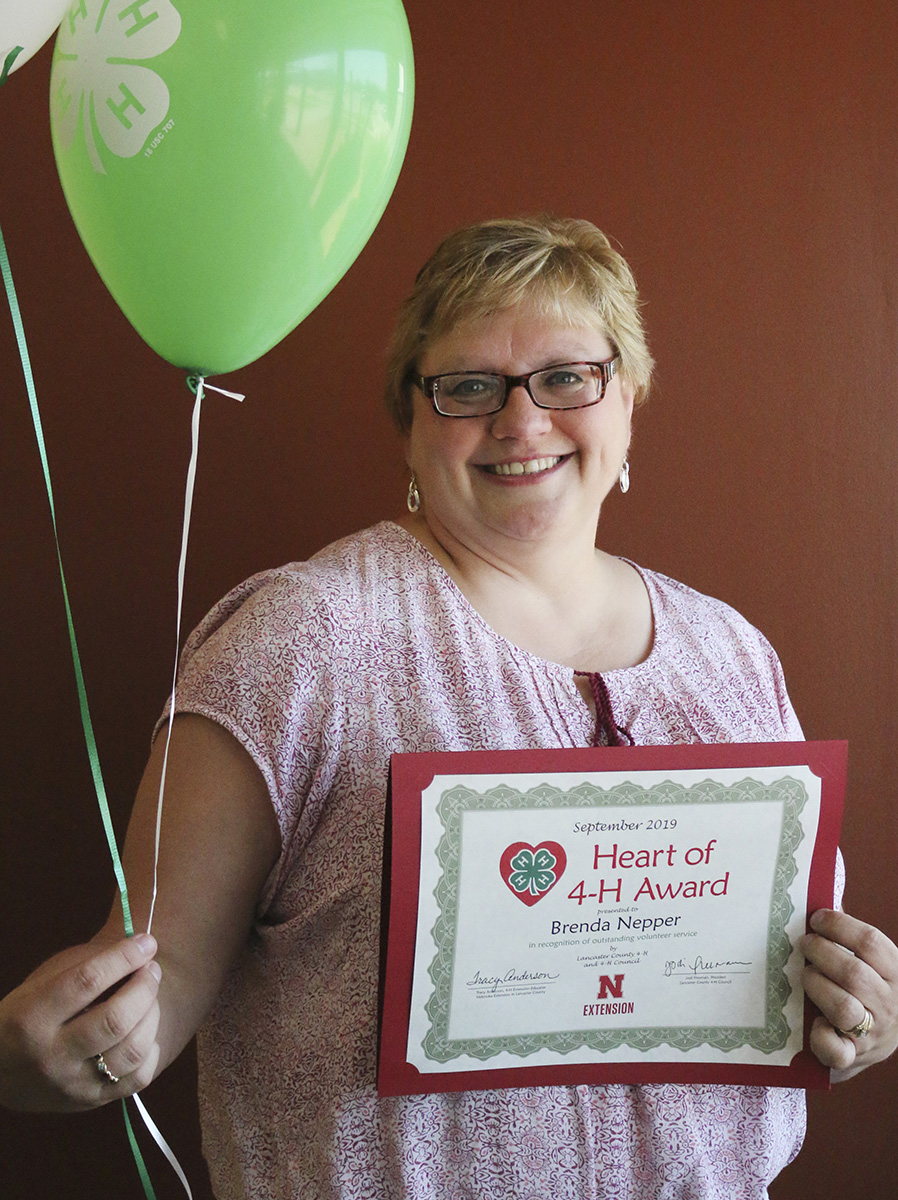 Lancaster County 4-H is proud to announce Brenda Nepper of Hickman as winner of the September "Heart of 4-H Award" in recognition of outstanding volunteer service.

Brenda has volunteered for 4-H for four years as a parent volunteer with horse and Pick-a-Pig clubs. She has helped horse 4-H'ers achieve new horsemanship advancement levels and helped with club fundraising efforts. Last year, Brenda started the Cornerstone Equestrian horse 4-H club. She is also a member of 4-H Council and helps with its food stand at Lancaster County Super Fair and annual golf tournament.

"It is very rewarding to see the kids grow and mature into great young adults and know that I might have had a little part in helping them be successful!," Brenda says. "I love helping kids see their full potential and helping them achieve it. My favorite part of being a 4-H leader is the goose bumps I get when I see the smiles on the kids faces when they accomplish something they didn't think they could do. 4-H kids are on the right path in life and I like being a part of positive life choices."

Lancaster County 4-H thanks Brenda for donating her time and talents. People like her are indeed the heart of 4-H!