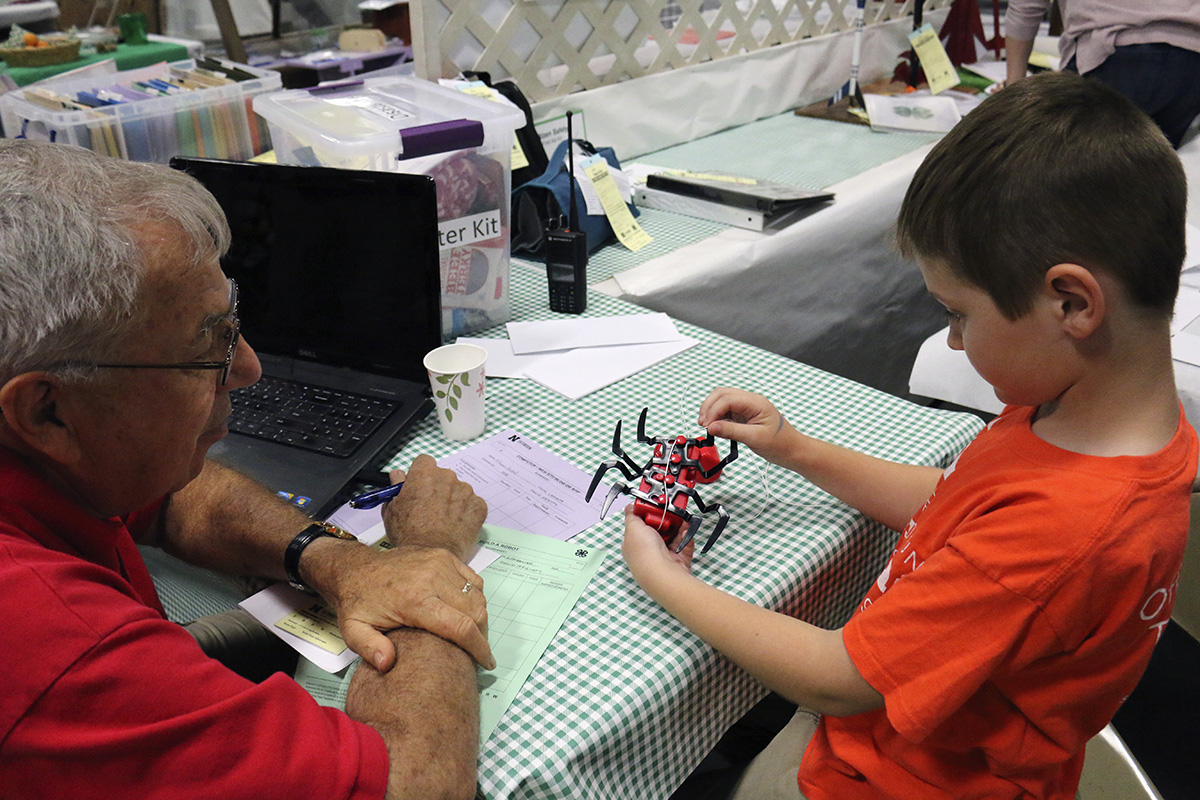 The 2019 Lancaster County Super Fair was held Aug. 1–10 at the Lancaster Event Center. Over 780 4-H/FFA exhibitors showcased over 5,000 exhibits (including static exhibits, Clover Kids, animals and contest entries). The Super Fair provides 4-H youth an opportunity to showcase their completed 4-H projects.

A special thank you to all the volunteers and sponsors who helped make 4-H & FFA at the fair possible!

The Lancaster County 4-H Livestock Booster Club awards two $500 college scholarships each year which are presented at the Lancaster County Super Fair 4-H/FFA Livestock Premium Auction. A portion of the proceeds from the auction funds these scholarships. This year, the Lancaster County Farm Bureau sponsored an additional $500 scholarship. This year's scholarship recipients were Cole Cooper, Bailey Donner and Catherine Hytrek.

Nearly 546 4-H exhibitors entered nearly 2,360 static exhibits. The Super Fair features the largest county 4-H static exhibit display in Nebraska.

Many 4-H Clover Kids (ages 5–7) who entered static exhibits also participated in Show & Tell. New this year at many of the livestock shows was 4-H Clover Kids Animal Showmanship. Clover Kid activities are non-competitive, and youth receive rainbow participation ribbons.

In livestock showmanship classes, youth are judged on their ability to handle and present their animal. In market, breeding and other classes, animals are judged on their performance (e.g. rate of gain) or conformation (e.g. structure, muscling and balance).

Lancaster County has the largest 4-H county fair horse show in the state, with 44 events spanning six days. This year, 109 horse exhibitors competed in 1,046 total entries.

The 4-H poultry show continues to grow, following the national trend of backyard flocks gaining popularity.

The Table Setting Contest is one of several 4-H contests held at the fair. Some contests (for example, Presentations and Bicycle Safety) are held prior to the fair.

More than 180 4-H youth and adults volunteered at the 4-H food stand this year, which is 4-H Council's primary fundraiser. Proceeds support the 4-H program throughout the year.