RSO Newsletter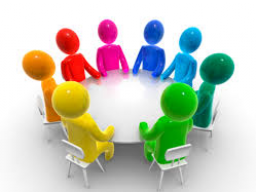 Having effective meetings is critical for an engaged club membership. Use the following tips to hold a successful meeting. Continue reading…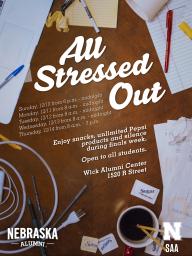 The Nebraska Student Alumni Association and the Nebraska Alumni Association will host All Stressed Out December 10-14. The Wick Alumni Center will offer a quiet place to study and enjoy free food and caffeinated drinks, free Wi-Fi and late-night study hours.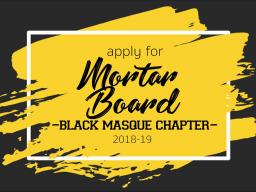 Mortar Board is a national senior honor society at the University of Nebraska-Lincoln that recognizes college seniors achievement in academic endeavors, outstanding leadership, and selfless service. Our 2018 application is available now for juniors with above a 3.3 GPA. Apps are due January 19, 2018 Continue reading…

More details at: https://www.unl.edu/mortarboard/welcome
RSO Newsletter
Subscribe Today!