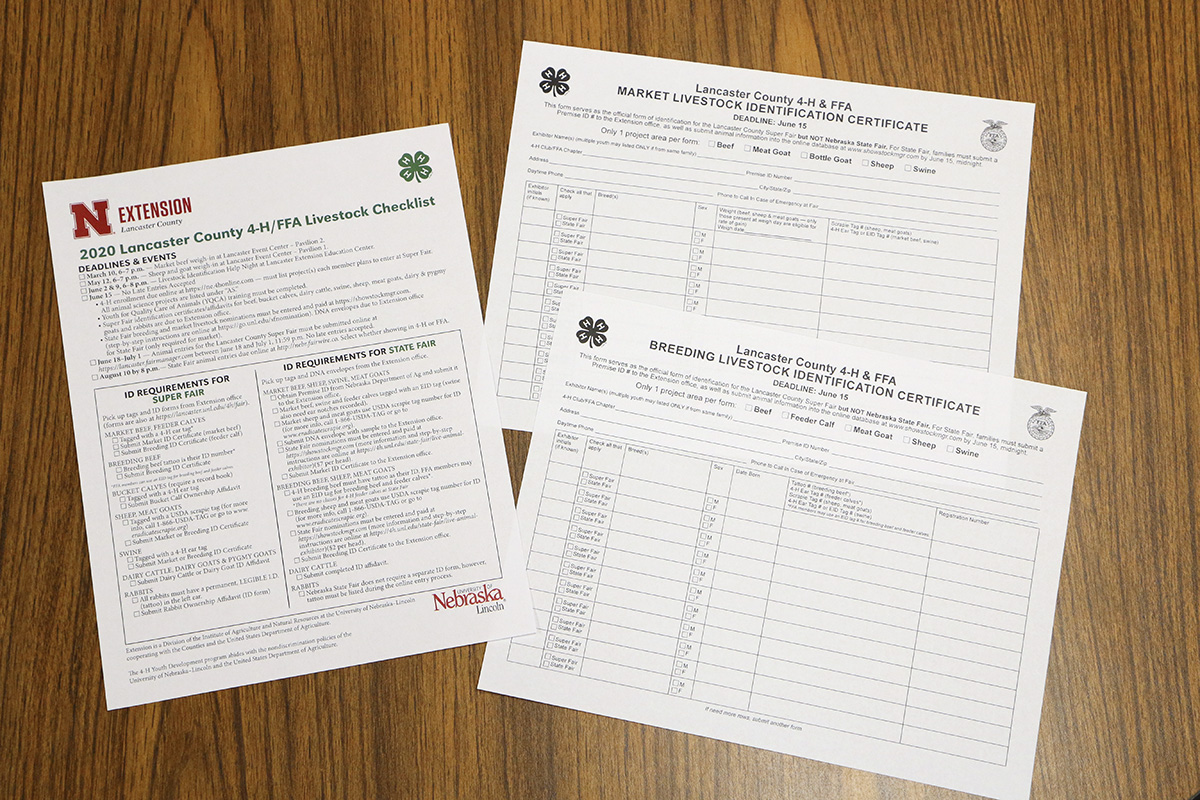 All 4-H/FFA sheep/goats/swine/beef/bucket calves/dairy cattle/llamas & alpacas/rabbits/horse identifications are due by July 1. Please email completed forms to Calvin at calvin.devries@unl.edu.

See the following handout available at http://lancaster.unl.edu/4h/fair: Lancaster County 4-H/FFA Livestock Checklist/4-H Animal Requirements for Super Fair and State Fair.

If questions, contact Calvin DeVries at calvin.devries@unl.edu or 402-441-7180.