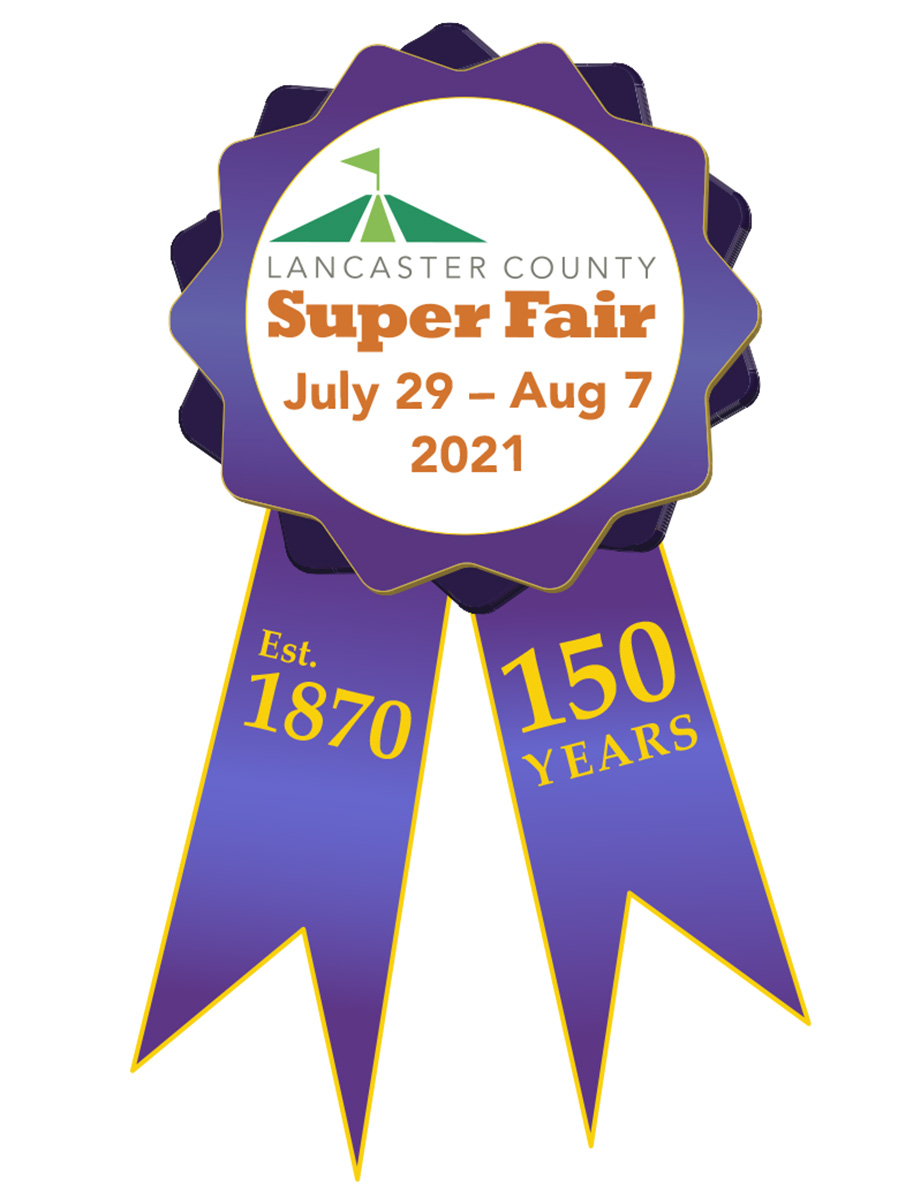 • 4-H Static Exhibits — Help celebrate the 150th anniversary of the Lancaster County Fair with a 150 years theme 4-H exhibit! 150 anniversary 4-H static exhibits will be grouped in a special display and receive a commemorative 150th ribbon in addition to the judge's ribbon! The top exhibit in each anniversary class will receive a 150th rosette. One top award will be selected from all the anniversary classes! See Fair Book for classes under Clover Kids, Special County Exhibits, Posters, Banners, Quilt Quest, Photography, Home Environment and Heritage.

• Animal Pen/Stall/Table Decorations — 4-H/FFA animal exhibitors are encouraged to decorate their pen/stall/table areas with a 150 years theme. Decorations must be kept out of reach of all animals.

• 4-H/FFA Family BBQ Picnic at Fair, Aug. 7 — The Lancaster County Ag Society is bringing back a tradition for the 150th celebration: a 4-H/FFA Family BBQ Picnic on Saturday, Aug. 7, 1–5 p.m. at the LEC Fairgrounds Shade Tent. See BBQ judging live at 2 p.m. Recognitions of 2021 Super Fair exhibitors hosted by local celebrities at 3 p.m. Special discounts and surprises and enjoy some great BBQ including national vendors!

• Seeking Lancaster County Fair Historic Memorabilia and Stories — The Lancaster County Ag Society's 150th planning committee is seeking memorabilia, information and stories from past Lancaster County exhibitors (4-H/FFA and Open Class). These may be used in a display during Super Fair. Contact Lorene Bartos at 402-310-3481, 402-423-7541 or email lbartos1@unl.edu.