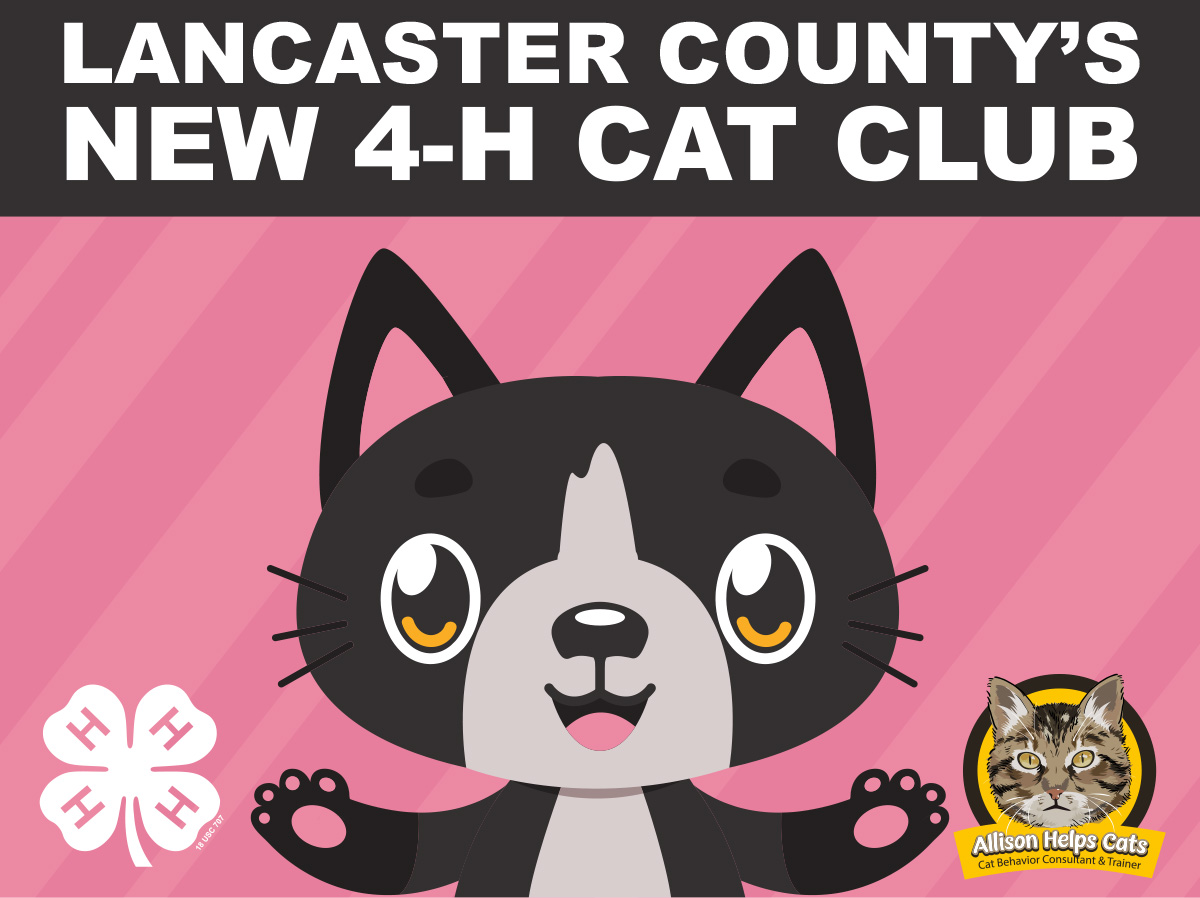 Are you a young person in Lancaster County who wants to learn more about cats, how to care for them and how to train them? Would you like to build camaraderie with other cat lovers? Join Lancaster 4-H's new cat club.

Be one of the club's founding members by attending the club's inaugural meeting on Thursday, Aug. 26. Regular meetings will alternate between in-person and Zoom.

There will be teaching from guest speakers and from club co-leader, Allison Hunter-Frederick, cat behavior consultant and trainer. There will also be demos, crafts and other fun activities.

To learn more, please contact Kari at 308-882-8262 or Allison at 402-806-8594.