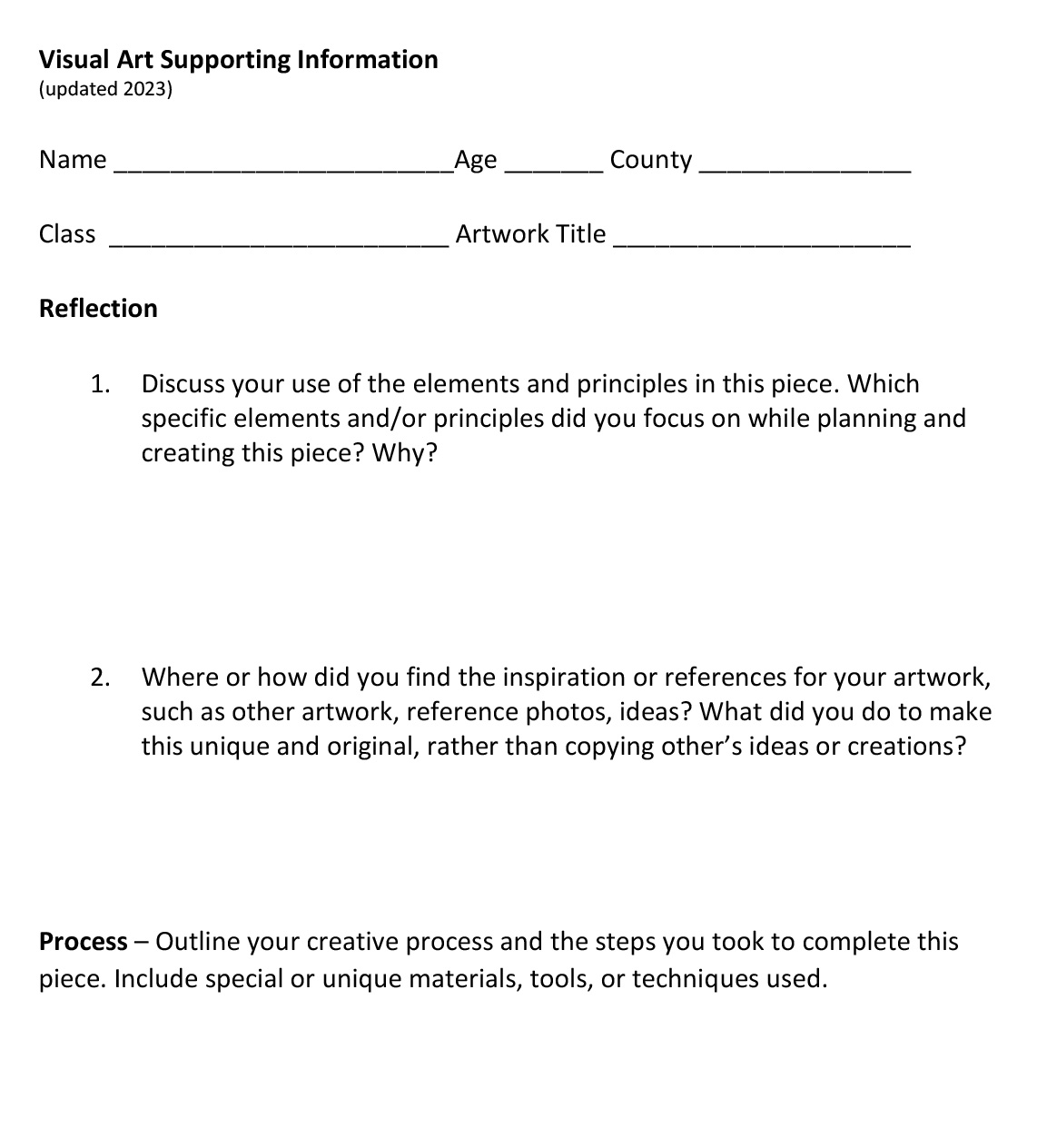 Nebraska 4-H has updated the required supporting information for each Visual Arts exhibit entered at county and state fairs. The updated file can be found at https://go.unl.edu/ne4hvisualarts, and is linked at https://lancaster.unl.edu/4h/fair#static. Only 2 reflection questions are asked instead of the previous 4. If someone accidently submits the previous additional questions listed in the Lancaster County 4-H & FFA Fair Book, it will not count against them.

****************************************

VISUAL ART SUPPORTING INFORMATION
(updated 2023)

Name ________________________Age _______ County _______________

Class ________________________ Artwork Title _____________________

Reflection

1. Discuss your use of the elements and principles in this piece. Which specific elements and/or principles did you focus on while planning and creating this piece? Why?

2. Where or how did you find the inspiration or references for your artwork, such as other artwork, reference photos, ideas? What did you do to make this unique and original, rather than copying other's ideas or creations?

Process – Outline your creative process and the steps you took to complete this piece. Include special or unique materials, tools, or techniques used.