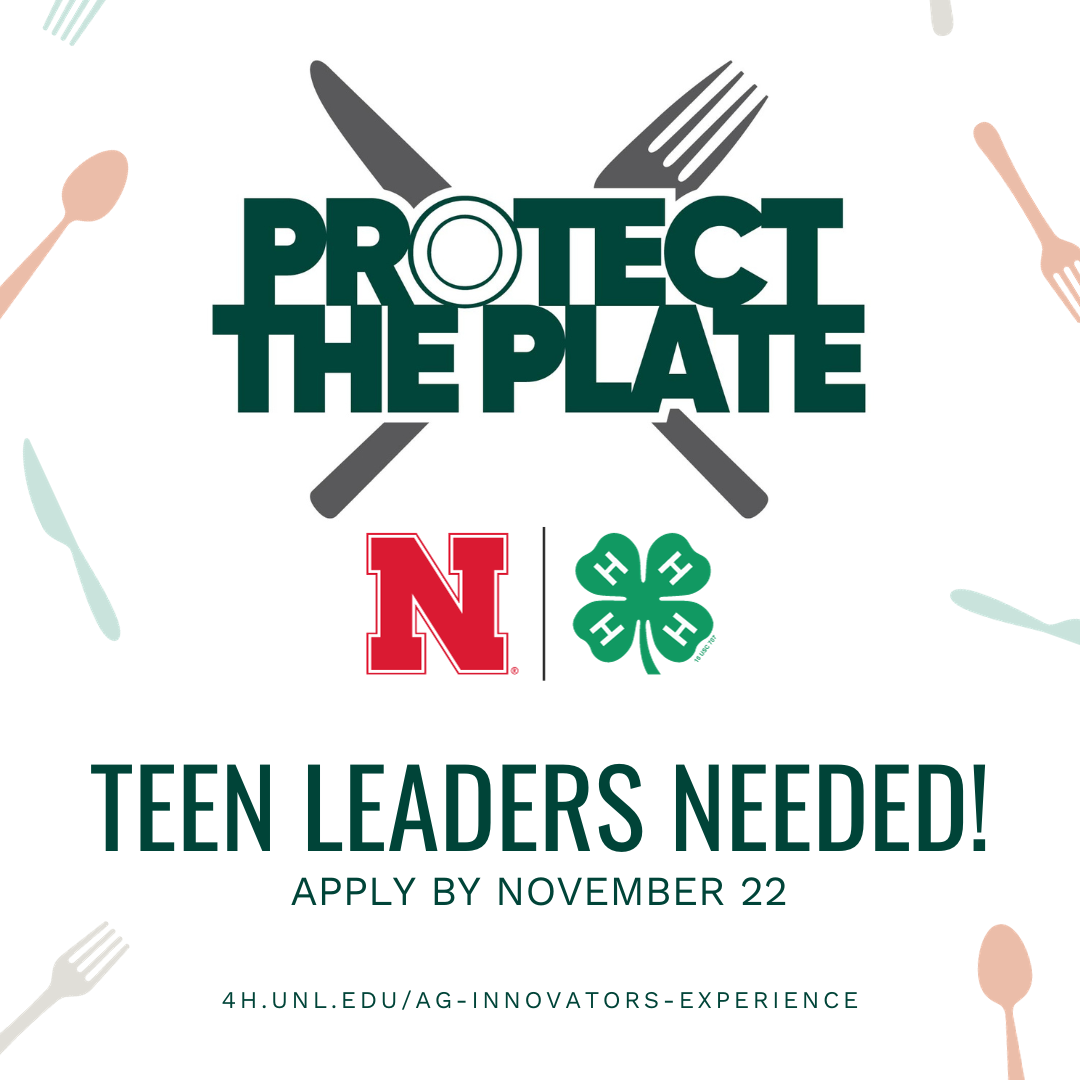 Calling all teen leaders! Nebraska 4-H is seeking teen facilitators for this year's Ag Innovators Experience. This annual interactive activity challenges young people to apply critical thinking and STEM skills to a real-world agricultural challenge. Three state facilitators are needed to attend the national training and provide leadership for local facilitators. Over 20 local facilitators are needed to deliver the Ag Innovators Experience in their communities.

The 2024 4-H Ag Innovators Experience, Protect the Plate, explores how different technologies have transformed agriculture and how farmers, government and consumers must continue to innovate, learn and adopt to grow more food in a sustainable manner while focusing on food safety.

Teen Facilitator Applications are due Nov. 22. More information and applications are at https://4h.unl.edu/ag-innovators-experience.