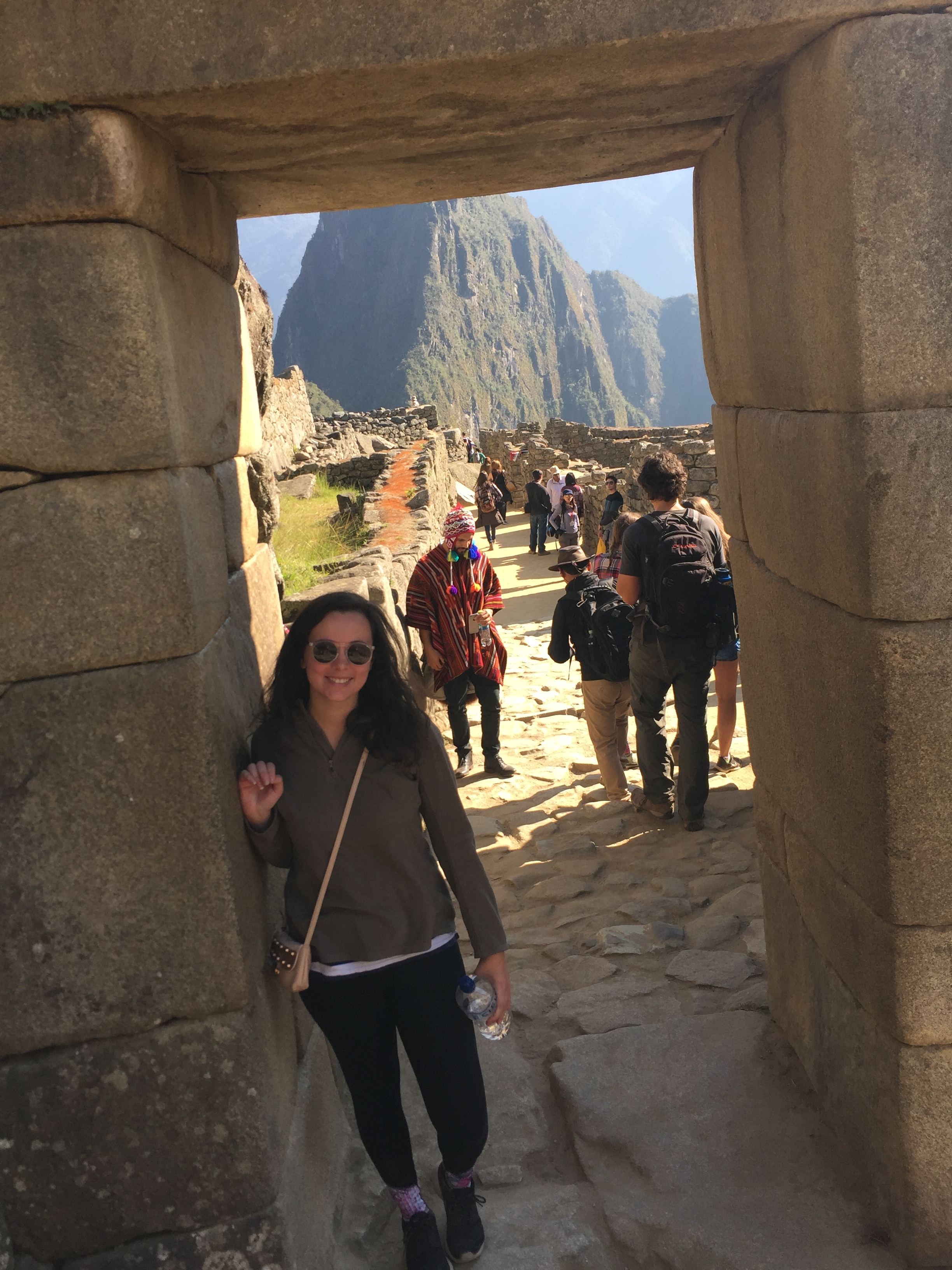 Name: Anna Ondracek
Major/Minor: Global Studies and Spanish, English and Latin American Studies minors
Hometown: Lincoln, NE
Year at UNL: Senior

Favorite book and why?
I'm cheating a bit because I just can't decide! Either "Pride and Prejudice" by Jane Austen or "The Things They Carried" by Tim O'Brien. I'm a sucker for the romance of really anything Jane Austen, and her writing is so witty and engaging. I've never gone through books more quickly than hers. And "The Things They Carried" is a collection of short stories, semi-autobiographical, about the Vietnam War. It's incredibly moving and well-written, as well as being a funny and realistic coming-of-age story.

Favorite movie and why?
Forrest Gump. I've never laughed or cried so much over the course of a single film. It really has everything you want in a great movie. A classic, for sure.

Why Global Studies?
I came to UNL undecided, only knowing that I wanted to use Spanish and travel abroad during my college experience. Global Studies fit these criteria perfectly. And after talking with Emira about my study abroad goals, I felt welcomed and totally confident that I had made the right choice. It's sometimes tough explaining what Global Studies is to people who aren't in it, because really it can be what you want it to be. Combining majors and minors with GLST is seamless, and so many of my classes have complemented each other in content and reflect what I'm passionate about learning. If you want to be an informed global citizen and gain valuable experience in the increasingly connected world, Global Studies is the major you want.

Tell us about your study abroad experience?
I had the privilege of studying abroad twice as a student- sophomore year, I spent the spring semester in Granada, Spain, and last summer, I traveled to Cusco, Peru. These experiences were incredibly different, but I was able to work towards my goal of Spanish fluency in both. While in Spain, I traveled all over Europe, and gained confidence through traveling by myself. I spent the Easter holiday in Vatican City, and was able to see my favorite band in concert in Dublin, Ireland. In Peru, I visited Machu Picchu and learned more about Latin American politics and the importance of indigeneity in the Andes region. If you're thinking about studying abroad, do it! There are simply things that can't be taught in a classroom, and I know my university experience would not have been the same without these travels.

What are you post-graduation plans?
I have applied for a Teaching Assistant Fulbright, and will hear back about that soon. If that doesn't work out, I will apply for a teaching position in a program through the Spanish government. I am also considering graduate school programs for linguistics (particularly Hispanic linguistics) and plan to apply for that next fall.