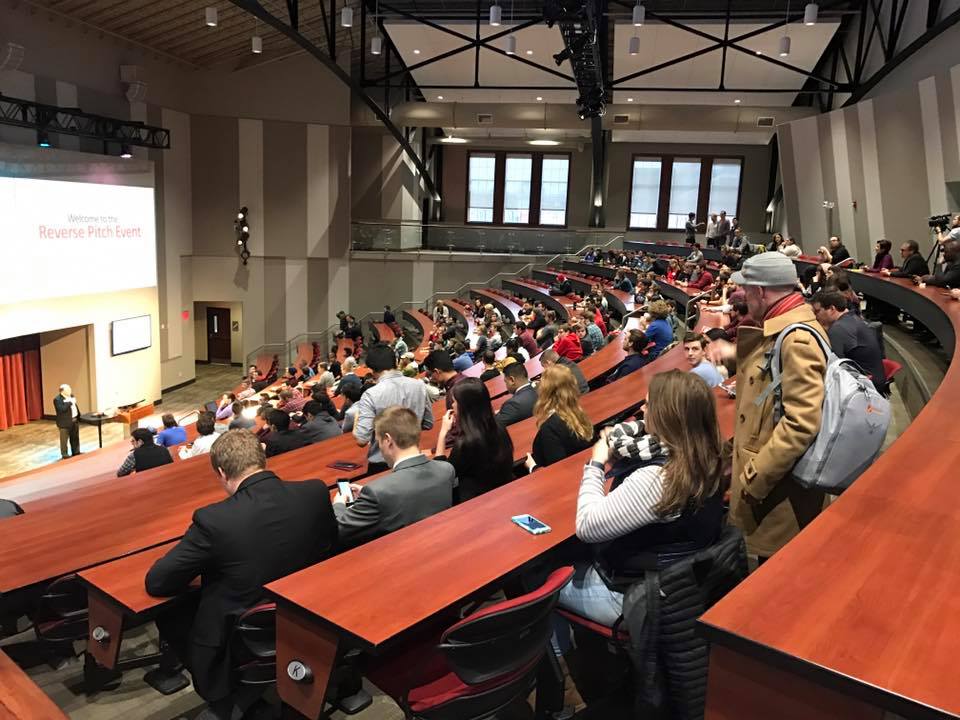 RSVP to our Reverse Pitch event happening on Tuesday, Oct. 24 at Nebraska Innovation Campus.

You can reserve a (free) EventBrite ticket quickly and easily via Facebook (http://go.unl.edu/s7zs) or EventBrite (http://go.unl.edu/5nry). Space for this event is limited, so don't wait!

Reverse Pitch Event
Tuesday, October 24
5–7 p.m.
Nebraska Innovation Campus

Ten companies hiring tech employees and interns will give short 5-10 minute pitches to CSE students in the Nebraska Innovation Campus auditorium about their business models, work, culture and positions. Students interested in learning more about the organizations will have the chance to chat with company representatives one-on-one after the pitches while enjoying plenty of free pizza.

Presenting companies include:
· Hudl
· Don't Panic Labs
· Firespring
· Nelnet
· Spreetail
· Assurity Life Insurance Company
· Ameritas
· Sandhills Publishing Company
· PenLink
· Talent+

These 10 companies will also be participating in a series of smaller State of the Practice events:

State of the Practice with Firespring and Nelnet
Thursday, November 2
7–9 p.m.
The Firespring office

State of the Practice with Hudl and Don't Panic Labs
Tuesday, November 7
4–6 p.m.
Nebraska Global Barnyard

State of the Practice with Assurity, Sandhills Publishing, and Pen-Link
Thursday, November 16
7–9 p.m.
The Assurity office

State of the Practice event with Spreetail, Ameritas and Talent+
Tuesday, November 28
5–7 p.m.
The Spreetail office (located inside Nebraska Innovation Campus)

The State of the Practice events will give students the opportunity to get to know the companies they met at the Reverse Pitch event a little better. The companies will pair up in teams of two or three at one office to host an employee Q&A panel, give an office tour, talk with students and provide free food.

Dress for these events is casual, so students may dress as they are comfortable.

Students in need of transportation to the Reverse Pitch event can use their bus pass to take a campus bus to the event (stop #23) that will pick them up at the 14th & Vine bus stop at one of the listed pick-up times: http://parking.unl.edu/innovation-campus-routes#22-schedule

There will also be a bus running from University Suites to Innovation Campus exclusively for this event beginning at 4:30 p.m.

Students may also drive themselves and park in the free north lot.

Transportation options for the State of the Practice events will be announced prior to their dates.

Don't miss this opportunity to connect directly with employers!
More details at: http://go.unl.edu/67y5