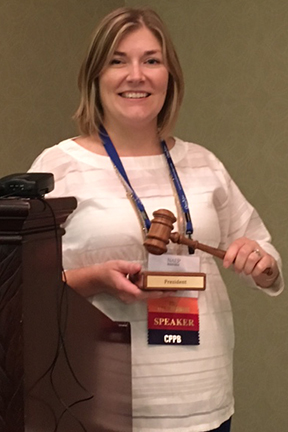 We are pleased to announce that Sara Luther has been elected President of the National Associate of Educational Procurement* Great Plains Region. Sara has held several positions within the Great Plains Region, offering numerous presentations and contributions at regional and national NAEP levels.

Sara most recently served as 2nd Vice President and previously as Secretary. As a member of the NAEP Great Plains Executive Committee, Sara's responsibilities included the Call for Programs and creation of marketing materials, surveys and branding for the regional meetings.

Please join us in congratulating Sara on her appointment and in wishing her continued success.

*NAEP is a non-profit professional association primarily dedicated to serving higher education in the U.S. and Canada, providing progressive knowledge management in strategic sourcing, supply chain, materials and logistics for procurement professionals. NAEP's mission is to facilitate the development, exchange and practice of effective and ethical procurement principles and techniques within higher education and associated communities, through continuing education, networking, public information and advocacy. Members of the association founded the E&I Cooperative Service as an important benefit of NAEP membership. Currently, over 1,000 colleges and universities are members.