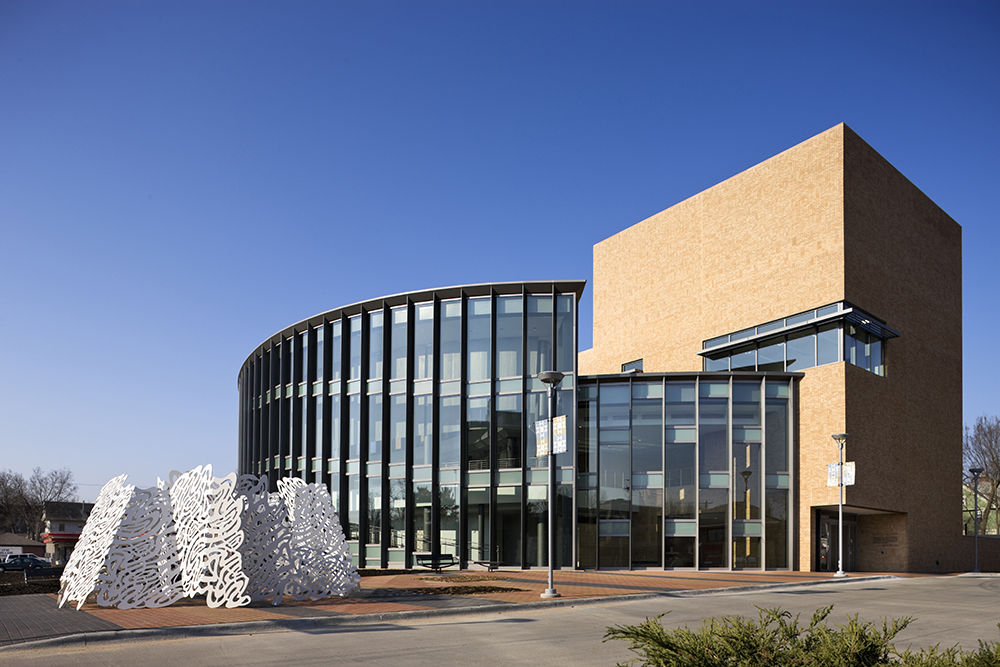 The College of Education and Human Sciences, International Quilt Study Center & Museum and University of Nebraska Foundation will celebrate the groundbreaking of a 13,000 square-foot addition to Quilt House, 1523 N. 33rd St., with a private reception on June 20.

The expansion, which was made possible by a $7 million gift from the Robert and Ardis James Foundation to the university's Campaign for Nebraska, will feature new gallery space and additional room for quilt collection storage and care.

"When visitors come to Quilt House they always leave wanting more," said Marjorie Kostelnik, CEHS dean. "With this addition to the building made possible through the generosity of the Robert and Ardis James Foundation they will get their wish."

Kostelnik said the university is also celebrating the arrival of Leslie Levy, the new Executive Director of Quilt House, who will help build the quilt collection in new and exciting ways.

Levy's appointment as the inaugural Ardis and Robert James Executive Director of Quilt House begins on July 1. She previously served as the executive director of the Willa Cather Foundation, an international not-for-profit organization. She was also chief of the Consumer Protection/Antitrust Division for the Nebraska Attorney General and holds a Juris Doctorate and Bachelor of Arts from UNL.

In addition to funding the expansion, the Robert and Ardis James Foundation donated $1 million to establish a permanent endowment to provide a stipend to the executive director of Quilt House for salary, research and program support.

"(Quilt House) is helping the world comprehend a previously underappreciated form of art," Robert James said when the James Foundation announced the gifts in April 2013. "That's what it's done, and that's what Ardis and I always had in mind."

The expansion to the west side of the museum is designed by world renowned Robert A.M. Stern Architects of New York with local architects Alley Poyner Macchietto Architecture of Omaha, the same architect team that designed the museum.

Sampson Construction of Lincoln was awarded the contract for the expansion, which officially began on June 5. Construction is expected to run for about 8 months. The IQSCM will remain open for exhibitions, programs and special events throughout construction.

In addition to Kostelnik, special guests at the groundbreaking ceremony will include Brian Hastings, NU Foundation president and chief executive officer; Michael James, Department of Textiles, Merchandising & Fashion Design chairman; Robert and Ralph James from the James Foundation; and Alice Kinsler, IQSCM interim executive director.

Quilt House, the home of the International Quilt Study Center & Museum, opened its doors in 2008 with three exhibition galleries and state-of-the-art textiles storage as an international focal point for the study, conservation and exhibition of quilts.
More details at: http://www.quiltstudy.org