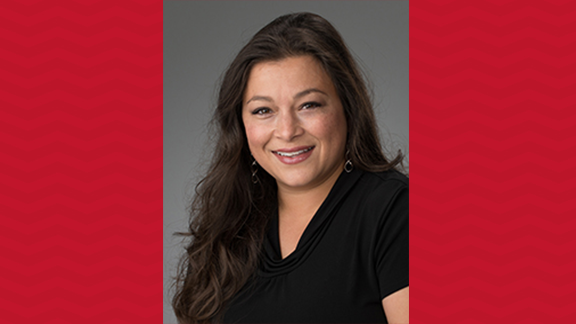 Amanda Morales, assistant professor in Teaching, Learning and Teacher Education (TLTE), has been selected for the Teacher Diversity Research Award from the Diversified Teacher Workforce Topical Action Group of the American Association of Colleges for Teacher Education (AACTE). Morales will receive the award Feb. 28 during a reception at the Diversified Teaching Workforce Institute. The Institute assembles just prior to the AACTE 70th Annual Meeting in Baltimore.

The award recognizes outstanding research and advocacy for the purpose of advancing teacher diversity. Morales will receive an honorarium and was invited to give a featured research talk at the DTW Institute.

"It is such an honor to be recognized by the Diversifying the Teacher Workforce group within AACTE, especially given its members' expertise and commitment to research and practice in teacher preparation," said Morales. "I owe a great deal to my scholar mentors in this work; their fierce leadership and dedicated advocacy serve as a model I continually strive to emulate. I believe that in order to effectively improve the educational opportunities and outcomes for today's student populations we must see issues related to teacher diversification in their complexity and be willing to work in partnership across departmental and district borders, across disciplines, and across institutional boundaries."

Guy Trainin, professor and graduate chair in TLTE, nominated Morales for the award.

"Every decision that she has made in her research is steeped in the understanding that it is important to study teachers from minority backgrounds, but even more so to do something about promoting and supporting them," said Trainin in the nomination. "Dr. Morales is collaborating with a rich array of researchers. In conversations with her collaborators, they often highlight her passion and grounded nature. While Dr. Morales is deeply rooted in critical theory and is well aware of the structural challenges each teacher of color faces, she is undeterred in her effort to make things better through her research."