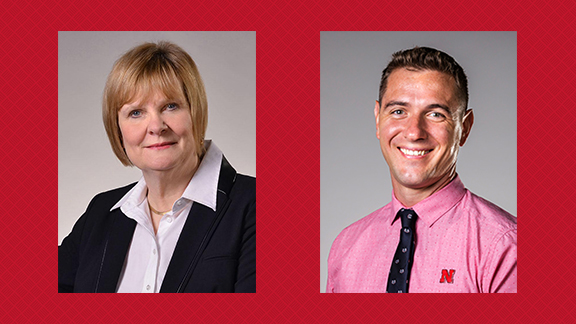 Ali Moeller, professor in Teaching, Learning and Teacher Education, and Jim Benes, CEHS global exchange coordinator, have received a grant from the German Embassy in Washington, D.C. to explore the issue of Germany's migration/immigration and the changing face of Germany through a series of events hosted on the UNL campus during the week of October 22-26, 2018. The Department of Teaching, Learning and Teacher Education (TLTE) has identified immigration and migration as a central theme in its research, teaching and service, making this topic an ideal match for viewing this issue from a non-U.S. perspective.

Having the opportunity to feature Germany, in this case Germany integrating immigrants, allows TLTE to make and build connections between immigration issues in Nebraska and Germany. Each day during the week of October 18-22, 2018, events will take place focused on an aspect of migration/immigration. A representative from the German Embassy will provide an introduction and lead a discussion focused on a poster exhibition consisting of 30+ posters featuring stories of German immigration; a movie ("Die Fremde/When We Leave"), will be shown at the Ross Theater followed by a panel discussion, classroom integration, and round table discussions featuring local experts on the topic of immigration.

Two Fulbright fellowship recipients (first generation immigrants in Germany), who visited UNL last fall for approximately three weeks to learn about efforts in local schools regarding immigrant children in the classrooms, will return to campus for this event. They will lead panels and discussions focused on personal experiences, struggles, prejudices, stereotypes, and challenges that schools in particular are facing. Local schools and community organizations will be invited to take part in these events to maximize outreach and participation.