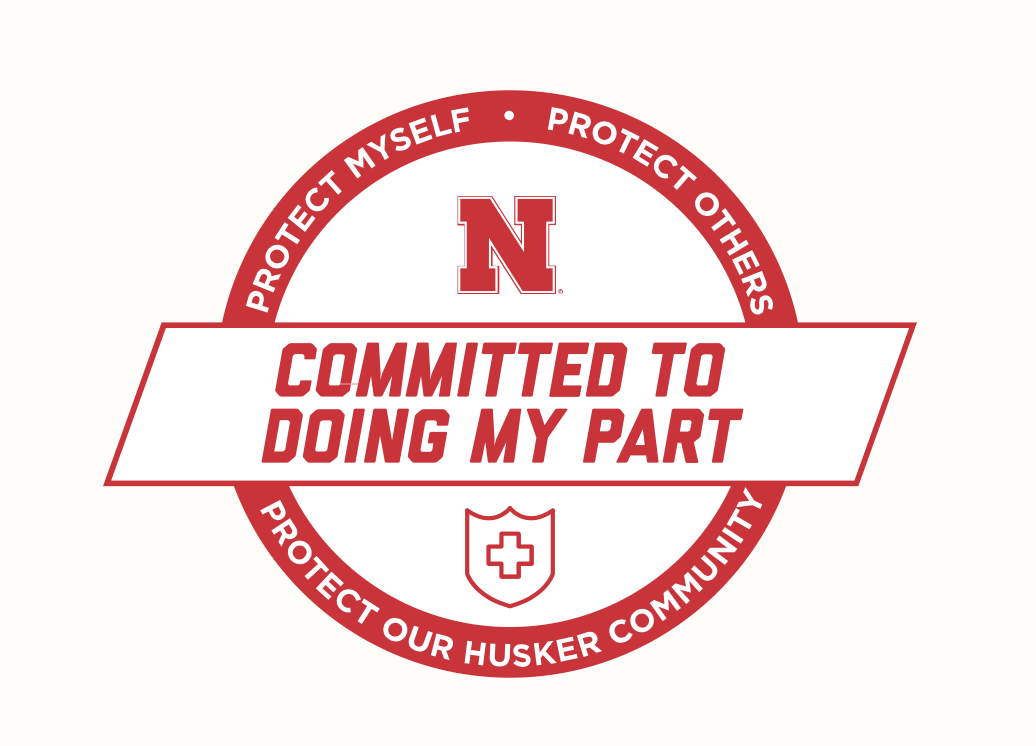 As a member of the Husker community, each of us must take the necessary steps to stay well and protect each other.

We know that much of our success lies in our common dedication to safety measures. All students will be asked to sign our Cornhusker Commitment. We encourage all faculty and staff to voluntarily sign this as well and demonstrate your commitment to the safety of our campus community.

Make the commitment to protect yourself and fellow Huskers!