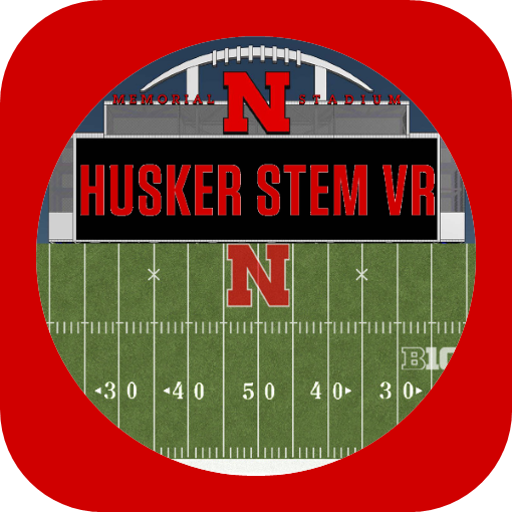 A team of School of Computing Senior Design students is expanding on a previous virtual reality project for the University of Nebraska–Lincoln's College of Engineering.

The Husker STEM VR project is a virtual reality app that will be used in the College of Engineering as an outreach and recruitment tool. The app would allow prospective students to explore majors and research as well as engineering principles and disciplines.

Senior Design is a computing capstone course in which students spend a full academic year developing a real-world project. Students work closely with a faculty or industry sponsor to create a fully functioning product that meets specific technological goals of an organization.

School of Computing lecturer and project sponsor Jeff Falkinburg tasked his first Senior Design team with developing a virtual tour of Memorial Stadium that would allow prospective students to explore computing majors and determine which one was the best fit for them. This year, Falkinburg assembled a new team to build on last year's project.

"I really liked what the first team was able to do, but I thought if we really wanted to use this for outreach and recruitment, we needed to make it available on mobile devices like iOS and Android phones," Falkinburg said. "Additionally, I wanted to expand to include other degrees withing the College of Engineering."

Stephanie Benes, assistant director of recruitment for the College of Engineering, joined the project as a co-sponsor this year. She hoped to increase and improve the college's recruitment and engagement opportunities, not only for prospective engineering students, but also for the Engineering Ambassadors, a student organization dedicated to STEM outreach with K-12 students.

"It's difficult to do a virtual reality activity because there are typically only one or two VR headsets available, and that can be challenging with a larger group of students," Benes said. "Having the project on multiple platforms will allow more students to participate in the activity at the same time."

Benes also envisioned the app becoming a highlight of the college's growing number of virtual visits.

"It can enhance the experience of a virtual outreach visit with students being able to complete an activity online as opposed to a teacher needing to gather physical supplies or the student organization sending them," Benes said.

Broadening the app's accessibility beyond VR and mobile for a wider variety of uses quickly became a consideration and priority for the Senior Design team as they worked through the development process.

"The purpose is to reach more people," squad lead and development manager Daniel Riedel said. "Not everyone has a VR headset, but just about everyone can access the web browser or has a smartphone."

Completely converting last year's project proved to be the biggest change and challenge for this year's team, since the original app was built with the game development tool Unity exclusively for Oculus Quest.

"The previous project was set up specifically for VR, so it was pretty challenging to change it so that it could actually work for other platforms," developer Josh Bellmyer said. "We basically had to redevelop our own version and recreate it for ourselves, for the multi-platform support, and then for some joysticks and things like that."

Though it was a daunting request at first, students agreed overcoming the obstacles has been the best part of the project.

"I was completely new to VR and Unity, and it has been a little challenging, but I've enjoyed learning a lot about it," developer Keyaun Washington said. "It's made me want to do some personal projects just on my own. I've had a lot of fun with it."

Students and sponsors have also had fun playing with the newly added features, particularly the chemical engineering activity in which users learn about, construct, and then launch fireworks in Memorial Stadium.

"It amazes me what they were able to accomplish," Falkinburg said. "The activity is incredibly user-friendly and engaging for students of all ages."

Moving forward, Falkinburg hopes to continue extending the project with more university departments and future Senior Design teams.

"I would definitely like to expand the app to include more STEM degrees, activities, and information outside of the College of Engineering," Falkinburg said. "But I will have to come up with another challenge to keep the project interesting and a 'learning opportunity.'"

The Husker STEM VR app is available for download for both iOS and Android devices.