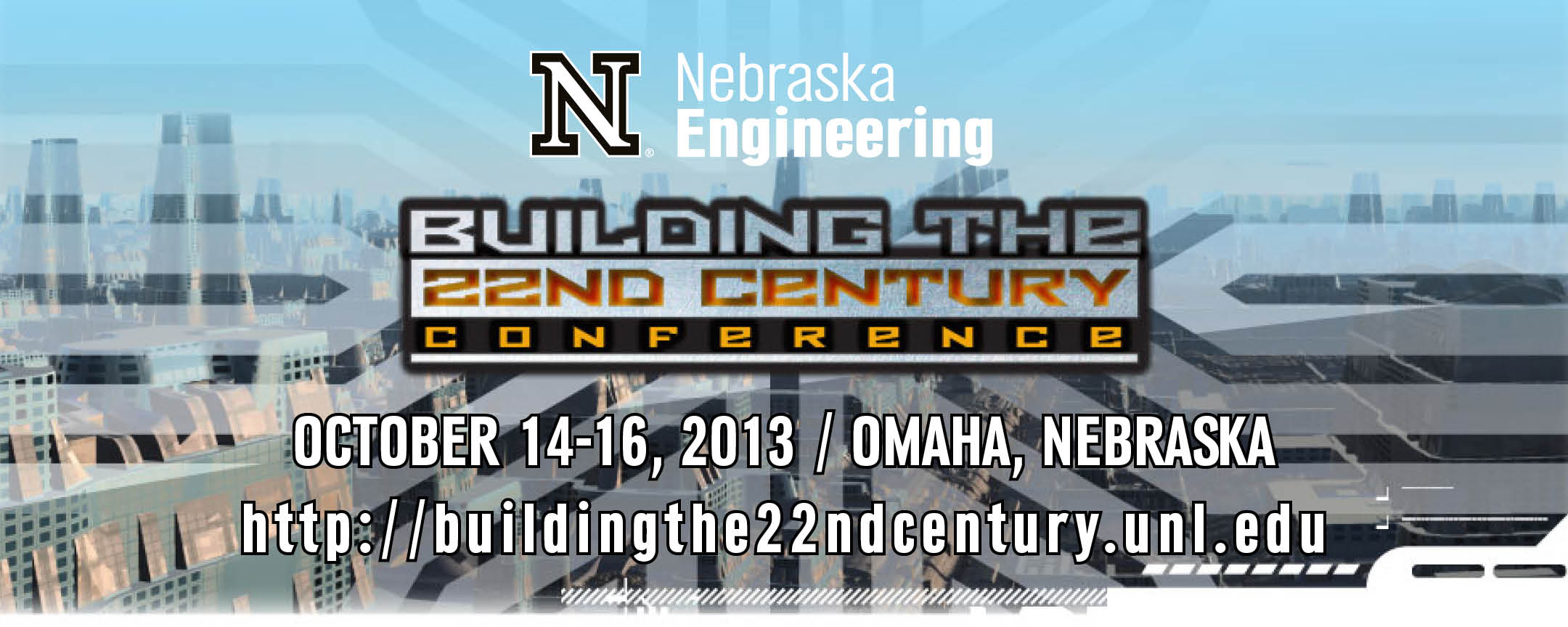 By the beginning of the 22nd century, the global population will rise to 15-20 billion people. Existing natural resources will be increasingly depleted. The vast majority of the world's population will reside in megacities. What will these cities look like? What changes should we be asking to prepare for a future with unimaginable discoveries and challenges?

Building the 22nd Century is a conference hosted by the UNL College of Engineering in collaboration with the UNL College of Architecture. Speakers and panelists include General Stanley McChrystal, former U.S. Forces commander; Ray Kurzweil, inventor and director of Google; Henry Cisneros, former U.S. Secretary of HUD; Kent Larson, director of the MIT Media Lab's Changing Places group; and architects Shohei Shigematsu, partner with OMA*AMO, and Dror Benshetrit, founder of Studio Dror. Additional experts/panelists will continue to be added.

Register now at http://buildingthe22ndcentury.unl.edu/. This conference is designed to qualify for 16 actual hours of continuing education for licensed architects and professional engineers. Completion certificates will be provided for all registered attendees.

More details at: http://go.unl.edu/eu0