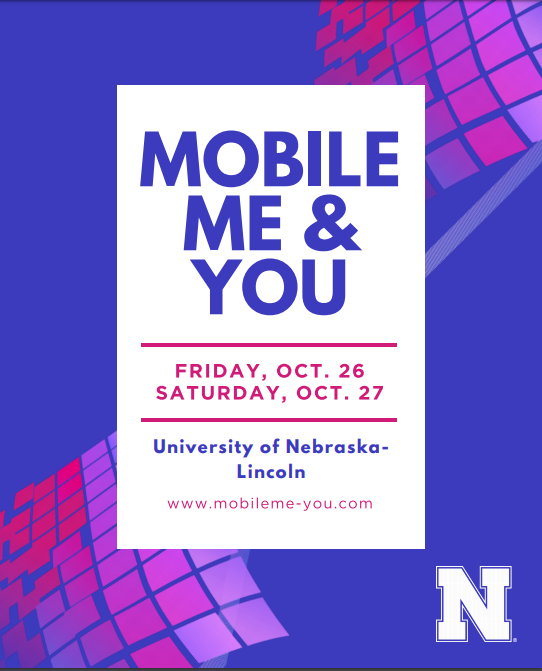 The MobileMe&You Conference the College of Journalism and Mass Communications is producing will be Friday and Saturday, Oct. 26-27.

The conference is the only in the country that focuses solely on new ideas and best practices for mobile media. It will be cutting-edge training for students in the Raikes School, as well as engineering and computer science disciplines.

Attendees will learn from experts at The Washington Post, CNN, Univision, The Big 10 Network, Verizon, Quartz and others about how to use technologies such as bots, drones, artificial intelligence, virtual reality, augmented reality, place-based communication, 360 video and blockchain verification.

Speakers will discuss using mobile media to engage the Big 10 audience, making simple bots in an hour, using mobile media for spatial and place-based journalism, reaching Hispanic audiences, using the latest mobile video and editing tools, discovering fake news and mobile video manipulation and creating new stories with drones.

Early-bird registration is $60 for faculty and $10 for students. Registration includes free training on many Google tools at a daylong pre-conference hands-on Google tools training Thursday, Oct. 25. 

Here's what attendees will learn at the separate Google tools training:

Schedule:

10 a.m. to 10:55 a.m.: A look at Google Earth Pro, Google Earth measure tool and the Timelapse tool. What happens to your Google Streetview images once they're posted live to the web? We'll show you.

11 a.m. to noon: Google basics and Google Trends, Google Reverse Image Search and verification tools, Google Scholar. Fun with Google AutoDraw.com

Noon-1 p.m.: Lunch

1 p.m. to 3 p.m.: Data scraping with Google Sheets, scraping. PDFs with Tabula. Google MyMaps and Fusion Tables (charts and maps). Fun with Google Flourish and Google Public Data Explorer.

3:15 p.m.-4:20 p.m.: Mobile, Immersive and Google: Google Streetview, Cardboard and Cardboard Camera apps. We'll do some hands-on shooting with Streetview (prizes for the best ones!)

4:30 p.m. to 5:50 p.m.: Mobile reporting apps that can work for you. Mix of presentation and hands-on work with fun mobile apps you can put in your reporting workflow and classrooms right now. Hands-on work in the second half of the session.

Students can sign up for the free Google tools training here: https://go.unl.edu/ut3v

The conference and the Google Tools training are in the UNL Student Union.