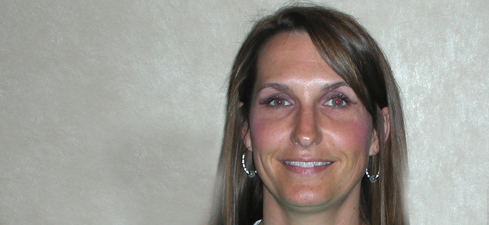 Primarily Math Cohort 2 teacher Kerri Kratina is a 2012 Alice Buffett Outstanding Teacher Award winner.

Kratina, a kindergarten teacher at Saddlebrook Elementary, and 14 other Omaha Public Schools teachers won the award. The winners were announced May 12 in the Omaha World-Herald.

Kratina received a medallion, $10,000 cash and $500 in McDonald's gift certificates during a ceremony Friday evening.

The award has been presented since 1988. It is named for an aunt of Omaha investor Warren Buffett who taught high school home economics in OPS for more than 35 years. The Susan Thompson Buffett Foundation sponsors the awards.

Kratina has taught for 15 years with OPS. In her nomination, a parent wrote: "It is very obvious she is more that 'just a teacher.' She has found a way to make a very small classroom a fertile environment for stimulating her students. She has children working both independently and together in small groups so that each can learn at their own pace without feeling pressure, intimidation or boredom. Considering that she has students that could read before starting school, as well as those learning English as a second language, this is no small task!"

To read the OWH article, see: http://www.omaha.com/article/20120511/NEWS01/705129981.
More details at: http://tinyurl.com/6sdycfb